New Miss Indiana also comes from UIndy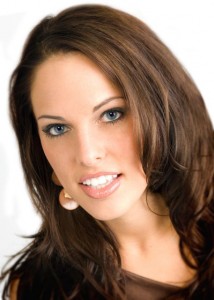 Now that University of Indianapolis senior Katie Stam has been crowned Miss America 2009, who will fill her sash as Miss Indiana? Another impressive young woman from UIndy.
Megan Meadors, originally from Auburn, first completed her undergraduate psychology degree at the university and then graduated in December with a Master of Occupational Therapy degree. Though she already has accepted a job in the field, her new employer is reportedly happy with the news and the fact that Meadors' platform issue is Alzheimer's Awareness.
Meadors was on the short list to replace Stam by virtue of a Top 10 finish in last year's Miss Indiana pageant. She accepted the title Monday and will begin making public appearances next week to complete the duties of Miss Indiana 2008.