Deadline Jan. 12 for $30,000 teaching fellowships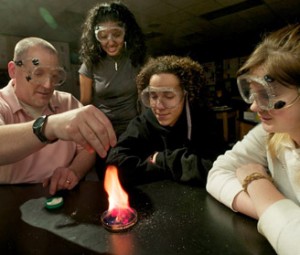 Are you pursuing a degree in a math or science field? Are you looking to change lives? Would you like to teach math or science in a high-need Indiana school district?
If you answered yes to these questions, the Woodrow Wilson Indiana Teaching Fellowship Program may be for you.
This program offers:
A $30,000 stipend for a year of intensive study and field work
A master's degree from an excellent teacher education program at UIndy, IUPUI, Purdue or Ball State
Licensure in mathematics, life sciences, chemistry and other STEM areas
Mentoring during your first three years of teaching
The application deadline for next year's incoming cohort is Jan. 12.
Learn more about UIndy's Woodrow Wilson Indiana Teaching Fellowship Program at http://education.uindy.edu/teachingfellowship
Sign up for Fellowship news here.