MLK Day event to feature civil rights pioneer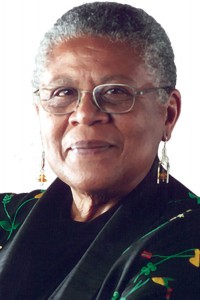 Minnijean Brown Trickey, who helped to desegregate America's public schools as a member of the famous "Little Rock Nine," is the featured speaker for the 2011 Martin Luther King Jr. Day Celebration at the University of Indianapolis.
Return to Little Rock: A Seminal Moment in American Education and Civil Rights is the title of Trickey's address, which will highlight the annual UIndy program, scheduled from noon to 1:30 p.m. Jan. 17 in the university's Ransburg Auditorium, 1400 E. Hanna Ave. Admission is free and open to the public.
The university adjusts its class schedule each year to allow students and faculty to attend the MLK Jr. Day program, which also includes other speakers, a video presentation and music from the UIndy Jazz Combo and Voices of Worship gospel choir. Later that afternoon, the campus community is invited to meet and talk with Trickey during a reception from 2:30 to 3:30 p.m. in Schwitzer Student Center's UIndy Hall B and C.
Trickey has led a life of public service and civil rights advocacy since 1957, when she and several African-American classmates braved angry mobs and media scrutiny to attend the previously whites-only Central High School in Little Rock, Ark. During the Clinton administration, she served as deputy assistant secretary for diversity in the U.S. Department of the Interior.
Among other honors for her social activism, she has received the U.S. Congressional Medal and a medal from the W.E.B. DuBois Institute. She also is the subject of two acclaimed documentaries: Journey to Little Rock: The Untold Story of Minnijean Brown Trickey and HBO's Little Rock: 50 Years Later.