UIndy names dean for College of Health Sciences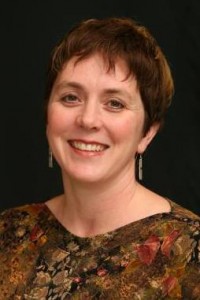 The University of Indianapolis has selected an experienced clinician, educator and administrator as dean of its widely respected College of Health Sciences.
Stephanie Kelly, Ph.D., joined the UIndy faculty in 1996 and recently has served as acting dean of the college, which includes the School of Occupational Therapy and the Krannert School of Physical Therapy. UIndy produces more physical and occupational therapists than any other institution in Indiana, with respected master's and doctoral degree programs that attract students from around the world.
After a national search to fill the position, Kelly was the overwhelming choice of the university's search committee, said Deborah Balogh, UIndy's provost and vice president for academic affairs.
"Dr. Kelly has provided excellent leadership during her term as acting dean, and her combination of experience in teaching, scholarship, service and administration made her the ideal candidate," Balogh said. "She has forged excellent collaborative relationships between the Krannert School of Physical Therapy and the School of Occupational Therapy, and she has positioned the college well to continue as a leader in these two allied health fields."
A licensed, practicing physical therapist since 1993 and a longtime member of the American Physical Therapy Association, Kelly holds a doctorate in physical therapy from Nova Southeastern University as well as master's and bachelor's degrees from UIndy. She is a native of Swayzee, Ind., and a 1987 graduate of Oak Hill High School. Kelly now lives on Indianapolis' east side (46219) with her husband, John, and three children.