Alumni Association names new board member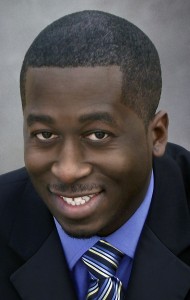 A system administrator for the Indiana Department of Workforce Development has been appointed to the University of Indianapolis Alumni Association Board of Directors.
Fenrick James graduated from UIndy in 2004 with a bachelor's degree in information systems. A native of the Bahamas, he now lives on Indianapolis' south side.
James' initial term on the board runs through 2012. The UIndy Alumni Association serves more than 26,000 university graduates worldwide.