UIndy faculty concert among Star's best of 2010
The University of Indianapolis earned a few nods this week when the Indianapolis Star's critics named their favorite arts events of 2010.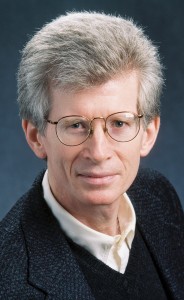 A March installment of UIndy's Faculty Artist Concert Series led Star writer Jay Harvey's list of the area's Top 5 classical performances of the year. The concert featured pianist and Professor Richard Ratliff (pictured at right) who also is the coordinator of the popular annual series, in a bicentennial tribute to Frederic Chopin. The evening also included work by UIndy faculty composer John Berners.
Elsewhere on Harvey's list were a November appearance by the Tokyo String Quartet in the acclaimed Ruth Lilly Performance Hall of UIndy's Christel DeHaan Fine Arts Center, as well as September's International Violin Competition of Indianapolis, which also conducted some of its events in the Lilly Performance Hall (below).
For more details, see the Star's list here.