Dome turf striped for Super Bowl practice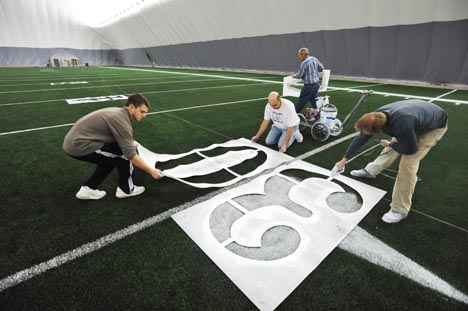 In another step toward Indianapolis' first Super Bowl, contractors spent Thursday evening painting new yard lines on the artificial turf in UIndy's Athletics & Recreation Center dome, the practice field for the NFC champions in the week preceding the Feb. 5 event.
For the next two weeks, the producers of the Super Bowl halftime show have reserved the dome to begin assembling their stage infrastructure and training the hundreds of volunteer stagehands who will assist at the game.
None of those preparations will be open for public viewing, however, as both the team and the show producers seem to feel that some element of surprise is vital to their success. And no, Madonna is not expected to visit campus.