Event explores senior housing, urban renewal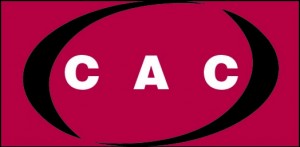 Sustainable living, neighborhood revitalization and housing options for the elderly — as well as the connections among the three — will be the topics of an April 17 workshop presented by UIndy's Center for Aging & Community.
"Inside, Outside, All Around the Town" is designed for community planners, builders, architects, interior designers, neighborhood representatives, senior housing experts, aging-services providers and other interested in creating communities that serve citizens at all stages of life.
The event is scheduled 8:30 a.m. to 3:30 p.m. April 17 at the Wheeler Arts Center, 1035 Sanders St. in Fountain Square. The cost is $20, which includes continental breakfast and a box lunch. Online registration is available at http://cac-cont-ed-1.eventbrite.com. Attendance is limited to 75.
Speakers will include:
Louis Tenenbaum, construction consultant and author of Aging in Place 2.0: Rethinking Solutions to the Home Care Challenge;
Zachary Benedict, senior associate and LEED-accredited professional at architecture and planning firm Morrison Kattman Menze Inc.;
Sharon Baggett, Ph.D., associate professor of aging studies at UIndy.
The workshop will use Indiana neighborhoods as real-life examples for identifying issues and planning solutions. The speakers will discuss the growth of the aging population as a catalyst for "green" urban renewal.
More information is available at (317) 791-5930 or http://cac.uindy.edu.