Teacher quality system sees first-year success
With support from CELL, TAP expands to 46 Indiana schools
A teacher effectiveness system launched in 44 Indiana schools last year — and administered by UIndy's Center of Excellence in Leadership of Learning — was linked to higher student test scores and won widespread support from teachers and administrators, according to a new study.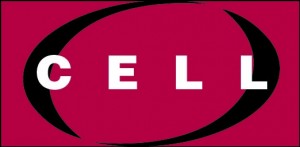 TAP™: The System for Teacher and Student Advancement is one option being explored in response to the new state law requiring every Indiana school to adopt a system of evaluation and performance-based compensation for teachers.
The Indiana Department of Education received $48 million in federal funding for a five-year TAP initiative and selected UIndy's CELL to administer and support the program. CELL conducts training sessions, organizes site visits and employs a statewide network of coordinators who help schools implement TAP.
The new study, commissioned by the state and conducted by Interactive Inc., compared TAP schools to other schools over the course of the 2011-2012 academic year and found that:
On ISTEP+, the TAP schools outperformed the control schools in 15 of 21 possible score combinations, a trend that held true across socioeconomic categories and for nearly every ethnicity. In the elementary grades, ISTEP+ pass rates were 3 percentage points higher in language, math and combined scores.
79 percent of career teachers agreed that "TAP has improved the instructional practices of teachers at this school," and approximately two-thirds agreed that "Student performance has improved since TAP was implemented at this school."
88 percent of administrators said they would prefer to work at TAP schools.
"We're impressed to see such consistent results after just one year of implementation," said David Dresslar, executive director of CELL. "It will be very interesting to follow this trend as the program continues."
TAP was developed by the National Institute for Excellence in Teaching and has proven successful in several other states. It includes elements seen as significant changes to how schools have traditionally operated, such as a rigorous teacher evaluation process and the awarding of bonus pay to teachers based on both classroom observations and student achievement and growth measures.
However, the system requires that 75 percent of teachers vote to approve TAP before it can be implemented in a school. It also includes features intended to develop and retain talented teachers in high-need schools, including ongoing professional development and opportunities for career advancement as "mentor" or "master" teachers, who receive higher salaries to lead their schools' professional development efforts.
The 44 schools that launched TAP last year included charter and traditional public schools at the elementary, middle and high school levels in Indianapolis, Hammond, Goshen, Evansville, Marion and other communities. All participating schools had more than 50 percent of their students qualifying for free or reduced-price lunch. Two additional schools have implemented the program this fall, bringing the current total to 46.
Interactive will use the first-year results as a baseline for continued study of TAP's effectiveness throughout the life of the five-year grant from the state's Teacher Incentive Fund. The full report and more information on TAP are available here.
About CELL
Established in 2001, the Center of Excellence in Leadership of Learning at the University of Indianapolis is leading the way in innovative education change in Indiana. By uniting schools, communities, businesses, universities and policymakers, CELL leads a statewide network of support to connect economic development to academic achievement. CELL is committed to preparing all Hoosier students with the knowledge and skills necessary to attain postsecondary education and succeed in a 21st-century global economy. More information is available at cell.uindy.edu.