Public transit hearing Wednesday at UIndy
The campus community and local residents have a chance to weigh in on mass-transit options Wednesday night in a public hearing at UIndy.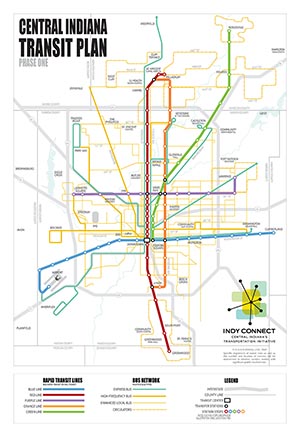 The meeting is one of several organized around the city by Indy Connect, a partnership of the Indianapolis Metropolitan Planning Organization, the Central Indiana Regional Transportation Authority and the IndyGo transit system. Indy Connect is gathering public input on a proposal that includes establishing five rapid transit lines across the greater Indianapolis area, including a line from Greenwood to downtown to Carmel that would serve neighborhoods around the UIndy campus. The timeline and funding are uncertain, but such a system probably would involve specially designed buses using designated lanes on existing roads.
Wednesday's meeting is scheduled from 6:30 to 8 p.m. in UIndy's Lilly Science Hall, 1400 E. Hanna Ave.
For more information on the central Indiana transportation initiative, visit www.indyconnect.org.