Author to discuss Indy's music history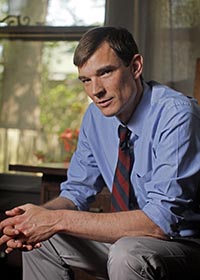 Read Indianapolis Star preview
Hear WIBC-FM interview
Making his first Indianapolis appearance, acclaimed music journalist Preston Lauterbach will discuss the city's musical and cultural history Wednesday, March 27, at the University of Indianapolis. The event was rescheduled from an earlier date.
Lauterbach is author of The Chitlin' Circuit and the Road to Rock 'n' Roll, the first definitive look at the network of African-American nightclubs that nurtured innovative performers and altered the course of 20th century music, all the while functioning outside the confines of mainstream U.S. culture. Indianapolis and its fabled Indiana Avenue music scene are featured heavily in the narrative, which was named among NPR's Best Music Books of 2011 and was cited by both the Wall Street Journal and the Boston Globe as one of the top nonfiction books of 2011.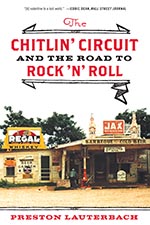 The lecture, titled "Indiana Avenue and the Road to Rock 'n' Roll," will draw from Lauterbach's research into the local R&B and jazz clubs that hosted black America's top acts and rising stars from the 1930s into the '60s, as well as the colorful characters who made the music happen.
The talk, which will begin at 4:30 p.m. March 27 in UIndy Halls B and C of the university's Schwitzer Student Center, 1400 E. Hanna Ave., is part of the annual Sutphin Lecture Series. Admission is free.