29th Annual Summer Piano Camp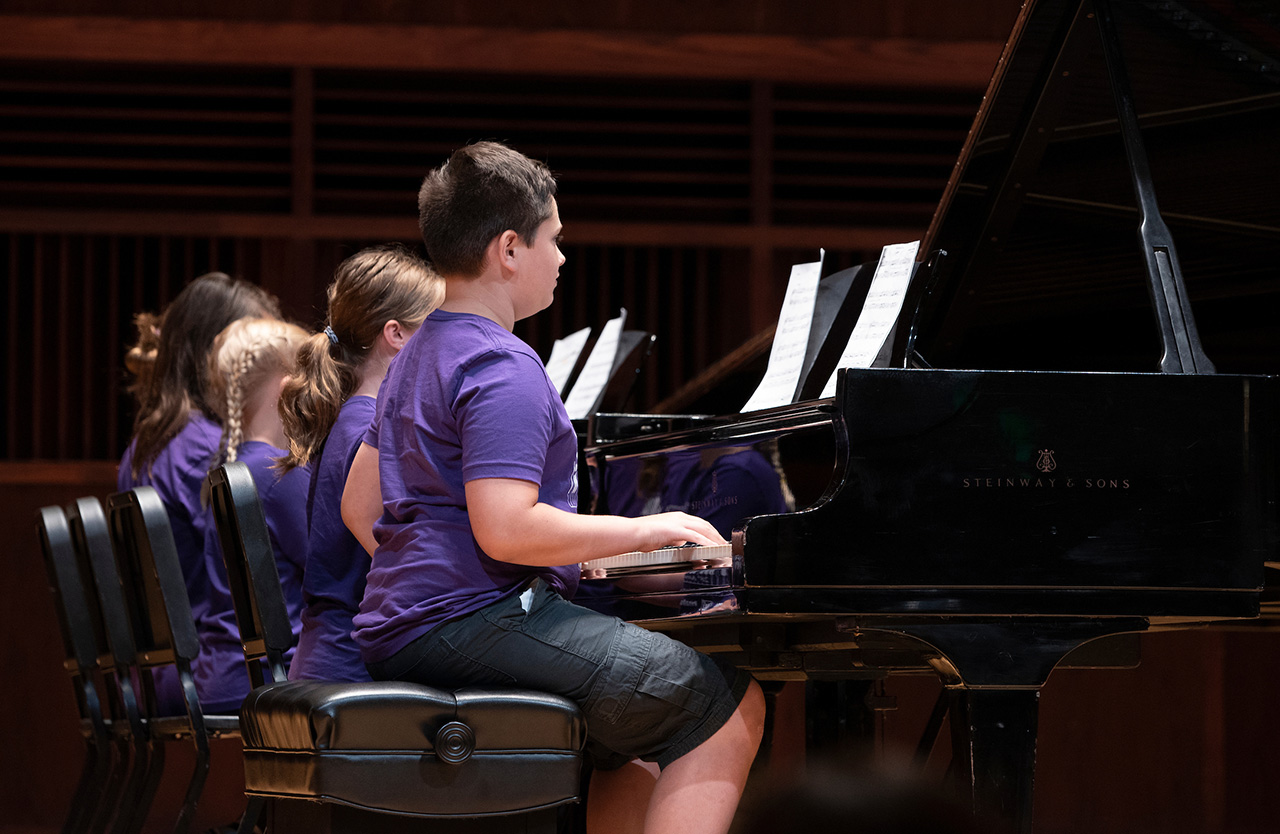 Start

June 12, 2023
9:00 am

End

June 16, 2023
12:00 pm

University of Indianapolis
The 29th Annual UIndy Summer Piano Camp will take place June 12-16, 2023 for students ages 7-12 with all levels of experience. Camp activities include lessons, ensembles, music theory and history, games and more with a recital concluding the event on June 16.
Campers will be placed into small groups (typically four students each) and will be matched with other campers of similar ages and abilities. Instructors include UIndy faculty, alumni, and students.
Founding Director Dr. Rebecca Sorley has worked with students of all ages and is a Professor of Music at the University of Indianapolis. Other camp instructors will include UIndy Music-major alumni, UIndy students, and other professional musicians.
Dates: June 12-16, 2023
Time: 9 a.m. to noon
Ages: 7-12
Cost: $160