Evil Dead: The Musical (April 13)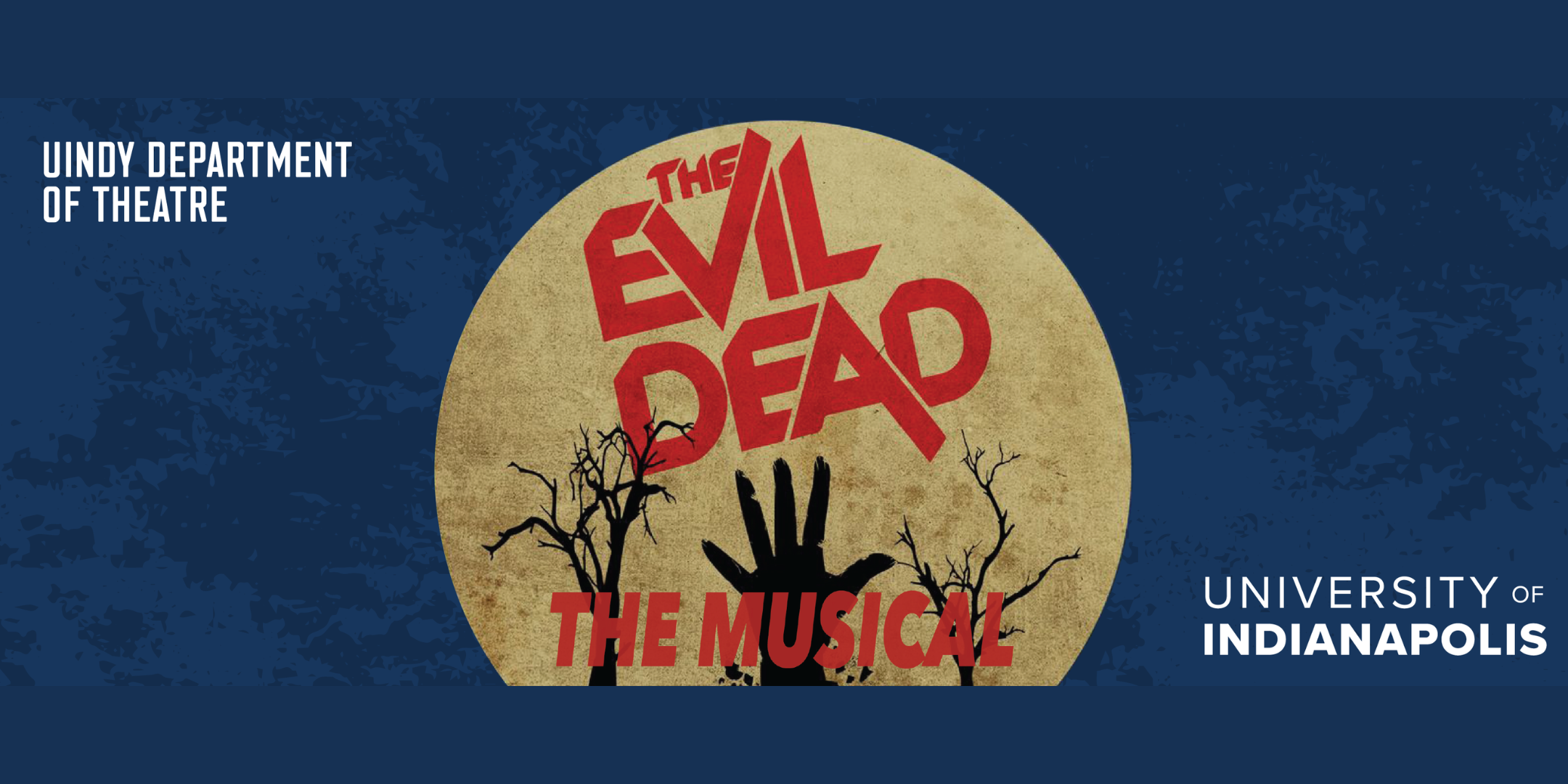 This event has ended
Date

April 13, 2023

Time

8:00 pm

Esch Hall, University of Indianapolis
Evil Dead: The Musical
REGISTER HERE!
Book and lyrics by George Reinblatt. Music by Frank Cipolla, Christopher Bond, Melissa Morris and George
Reinblatt. Music supervision by Frank Cipolla. Additional lyrics by Christopher Bond. Additional music by Rob Daleman.
Halloween in Spring! A group of college students, while vacationing at an abandoned cabin in the woods in Michigan, accidentally unleash an evil force elicited from the Necronomicon. They find themselves fending off evil forces resulting in becoming possessed and turning on each other. Except for our hero, ASH, who plots to save the world, armed with his "boomstick" and chainsaw hand. In his plight to save the world, demons stalk, trees accost, guts fly, taxidermic animals talk, hands walk, and, of course, blood… SPLATTERS – all to delightful and irreverent songs.
Images, dialogue and references from the films Evil Dead I & II drive this campy theatrical musical which includes a special audience "SPLATTER ZONE" complete with a collector's t-shirt to record the summation of Ash's victorious battles over the demons.
Dates & Times: April 13-16 and 20-22 at 8pm
Ransburg Auditorium
L/P Credit