Immigration and Religion: Stories from the Border and the Bible (Showers Lecture)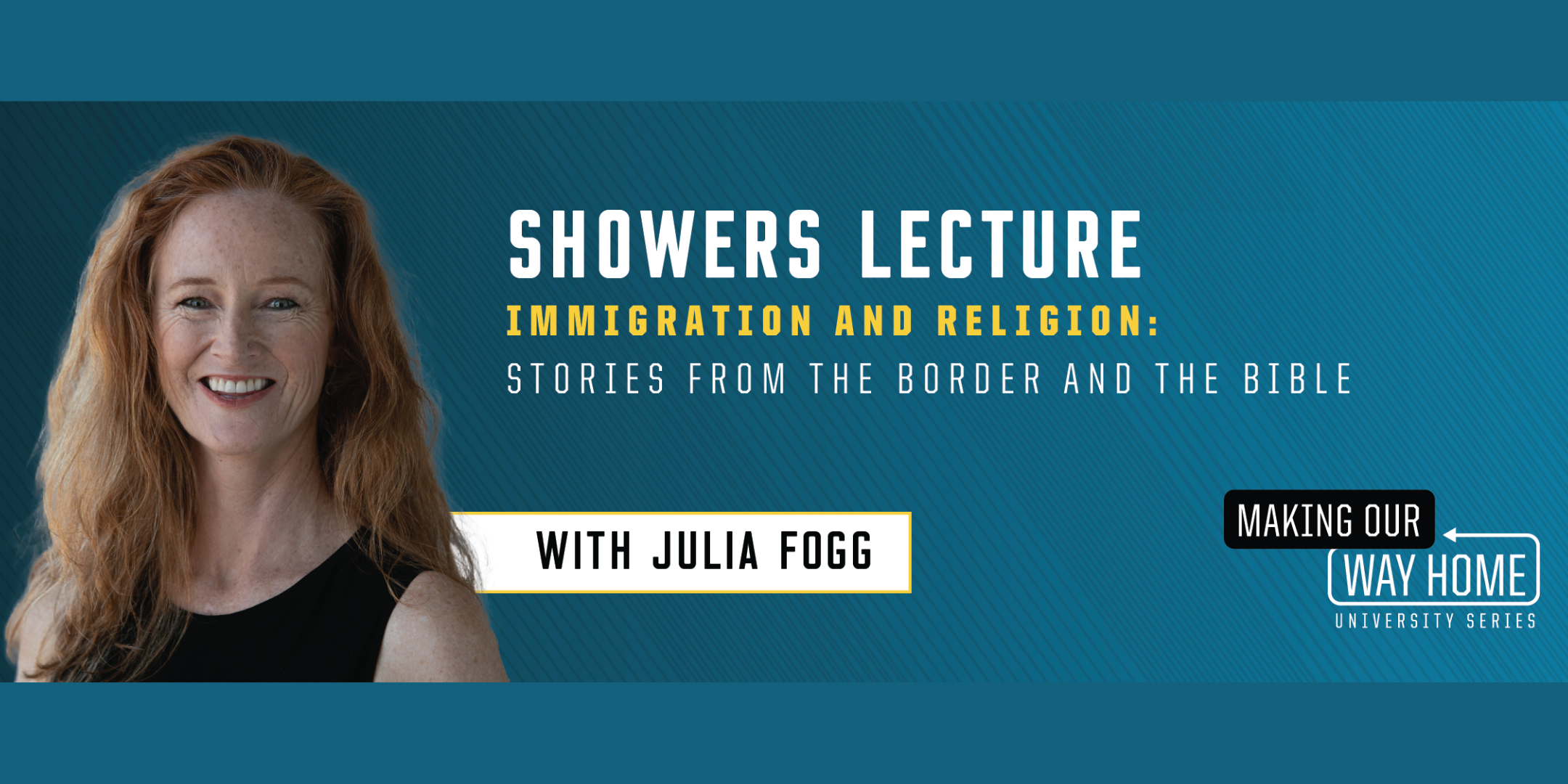 This event has ended
Date

March 8, 2023

Time

4:00 pm - 8:30 pm

Schwitzer Student Center, University of Indianapolis
Two lectures
45-minute lecture with 15 minutes for Q&A
In-person registration
Webinar registration

The Bible has been an important resource for many immigrants, migrants, and border crossers. Jesus himself crossed geographical as well as political, religious, and social borders. Hearing the stories of immigrants today opens up new understandings of biblical narratives for Christians, and challenges all of us to attend more closely, and even be transformed by the experiences of our neighbors.

4 p.m.: Jesus Crossed Borders… And Other Immigrant Stories
In-person only: Reserve your spot here
When Jesus was just a child, Mary and Joseph carried him across a border to escape political violence in their home town. Although the family moved multiple times, they could never return to Bethlehem. According to the Gospel of Matthew, it was just too dangerous. Two thousand years later, many young people growing up in the US have similar stories to Jesus'. Today, the immigration experiences of DACA students and DREAMers invite Christians to read biblical narratives differently. The stories of immigrant families challenge Christians in the US to see the face of Christ in their border crossing neighbors.
7 p.m.: Developing an Ethic of Border Crossing: Getting Uncomfortable and Sharing Stories
In-person and webinar:
Reserve your spot for in-person here
Register for the webinar here
The US seems to be cracking under the weight of internal borders: political divides, economic silos, and cultural divisions. Healing these divisions requires an ethic of border crossing: the courage of regular people to get out of our comfort zones and engage one another. The example of Jesus and other border crossers is instructive. Jesus' border crossings in Mark 5-8 caused a great deal of discomfort, both for himself and others. But ultimately, Jesus used the discomfort to heal human relationships and establish new communities. This lecture examines some key choices and dispositions that Jesus and other border crossers enact to heal social divisions and establish new community relationships. Such an ethic of border crossing begins with small steps, for example, listening to someone else's story, even when it makes us uncomfortable.