University Series: Lounge and Listen, Mad Love Poetry Slam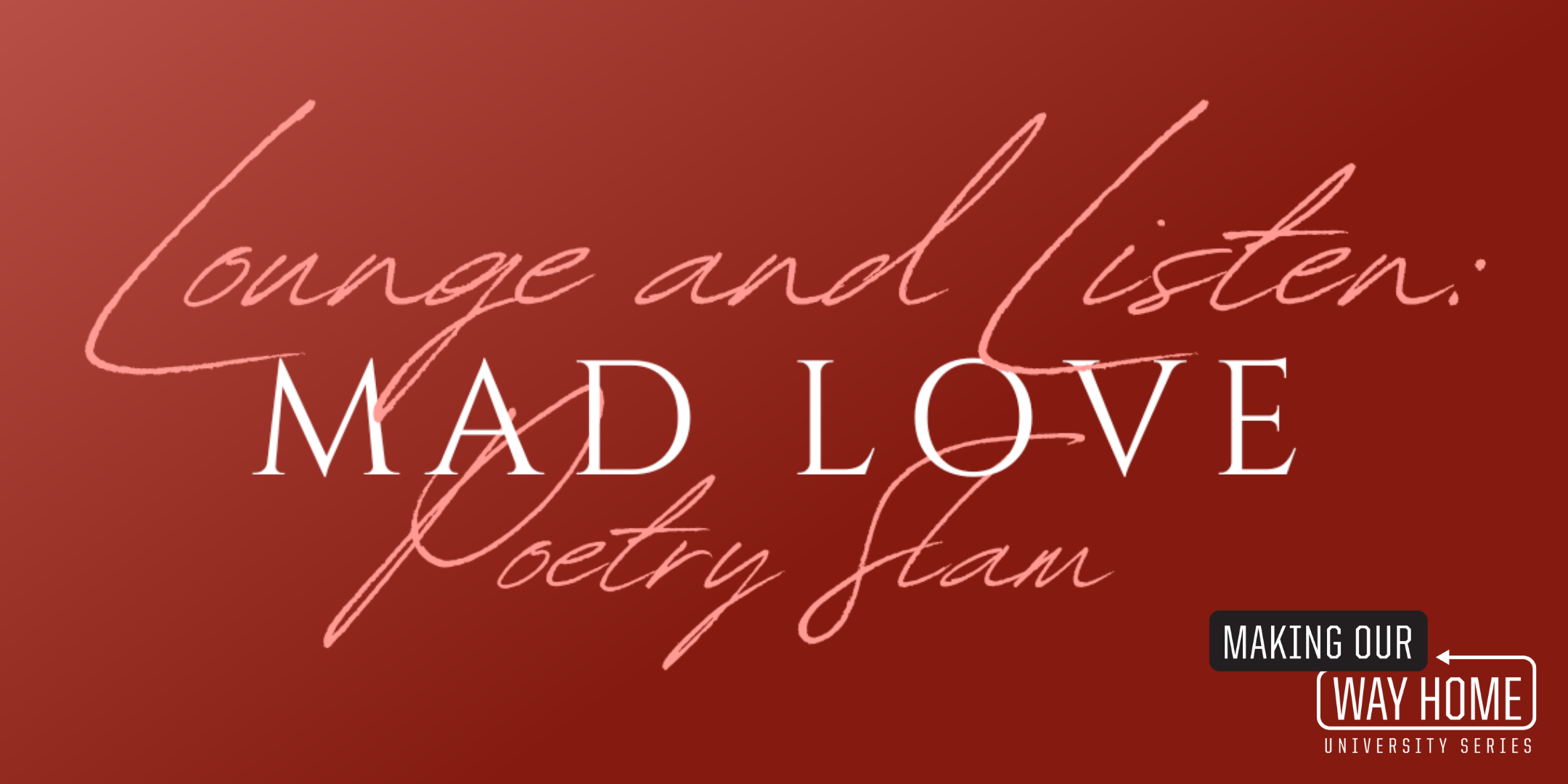 This event has ended
Date

February 14, 2023

Time

6:00 pm - 8:00 pm

Schwitzer Student Center, University of Indianapolis
Our CABS Student Diversity Committee invites you to experience the impact of words and expression through an intimate night of poetry, people, and power. Learn about the benefits of artistic expression for mental health, listen to live performances, and get inspired to express yourself during our Open Mic segment.

Tuesday, February 14th 6-8 pm in the Enders Engagement Space in Schwitzer
Presented by the CABS Student Diversity Committee and CABS Faculty and Staff Diversity Committee. In collaboration with OIE and ABPsi-UIndy Student Circle.
Event Opener and Guest Performer
Thomas Kneeland is a speaker, poet, author, English Language Arts teacher in adult education and a dual credit English instructor for Ivy Tech Community College. He is the author of five poetry collections: Shades of Gold (2018), Uncaged (2019), Stop F*cking Killing Us, 1st and 2nd Editions (2021), and Guardian (2022). He holds a Master of Arts from Indiana Wesleyan University and is a 3rd year MFA Candidate at Butler University.
This event is a Ratliff Lectureship in Ethics, Values, and Human Responsibility, exploring the importance of ethics and values in every aspect of life. Lounge and Listen: Mad Love Poetry Slam is exploring the benefits of artistic expression on mental health. It is our human and social responsibility to create space for ourselves and our communities and take care of our mental health.