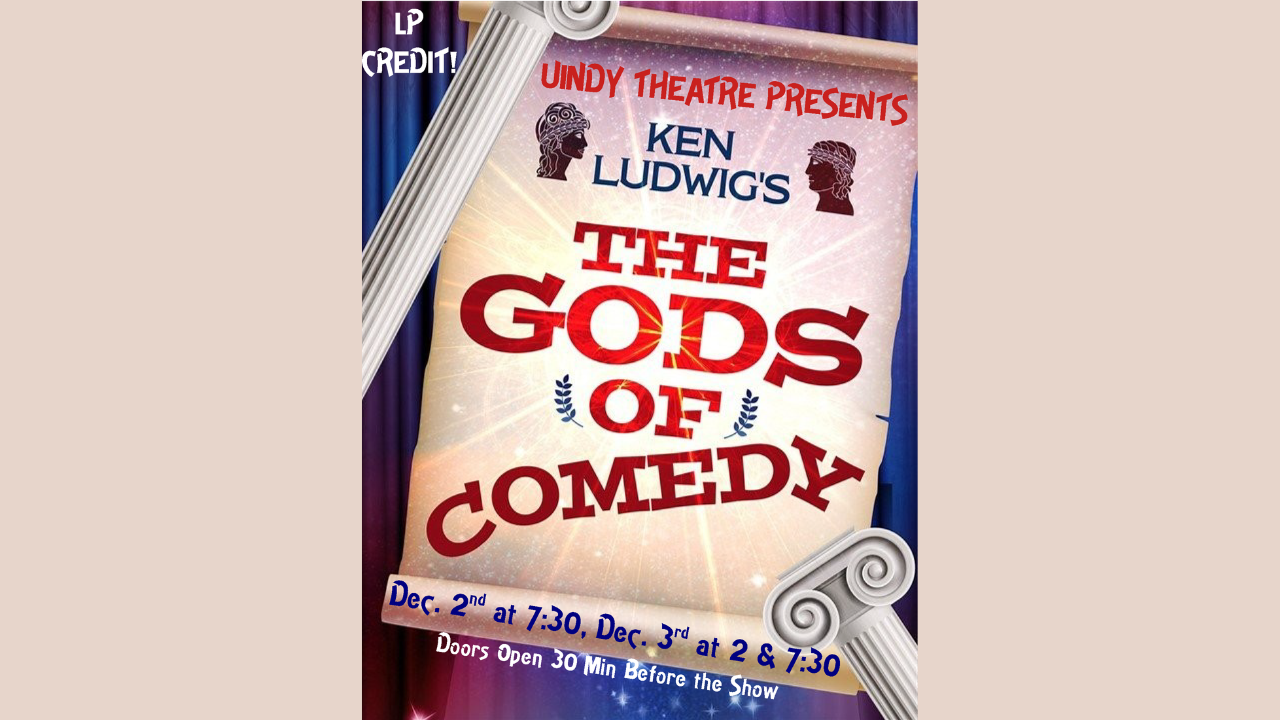 This event has ended
Date

December 2, 2022

Time

7:30 pm

Esch Hall (basement), University of Indianapolis
Tickets are free on Eventbrite! Secure tickets here.

L/P Credit Available

December 2 at 7:30 p.m.
December 3 at 2 p.m. and 7:30 p.m.
Doors open 30 minutes prior to show time.
Ever Wonder what it would be like if the Greek Gods came to life to interfere in your life… Well this play is for you. Join in on Daphne's journey as the god Dionysus and muse Thalia come to help her as she struggles with ideals of chasing success. This play is filled with chaos and comedy that will keep the audience questioning and laughing til the end.