CAC workshop to explore older adult fitness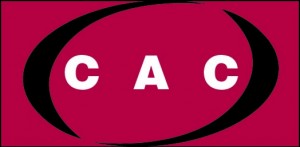 Professionals who work with older adults can learn about innovative senior fitness activities during a free workshop and film screening to be presented Thursday by UIndy's Center for Aging & Community.
Even beyond familiar concepts such as water aerobics and stationary bicycling, many fitness options are available for older adults with varying ability levels. The "Trends in Older Adult Fitness" workshop will include demonstrations of dance movement therapy, Bingocize™ and Rock Steady Boxing. The content is geared toward activity directors, adult day professionals, personal trainers, athletic trainers and others interested in older adult fitness.
The event takes place from 1:30 to 5 p.m. Thursday, April 10, in Schwitzer Student Center's UIndy Hall. Admission is free, but registration is required at http://www.eventbrite.com/e/trends-in-older-adult-fitness-tickets-10650777763.
Following the demonstrations will be a screening of Age of Champions, a film depicting several older adult athletes competing in the National Senior Olympics. The film's producer, Keith Ochwat, will be on hand for a Q&A session after the film.
The film will be screened again for UIndy students at 7:30 p.m. L/P credit is available. More information on the film is here.