DeHaan Gallery announces 2014-2015 season
Curator Mark Ruschman and his colleagues in UIndy's Department of Art & Design have put together another strong season of exhibitions and events for the coming year at the Christel DeHaan Fine Arts Center Gallery.
The gallery is open 9 a.m. to 9 p.m. weekdays, and admission is always free. It makes a great stop before and after performance events in the adjacent Ruth Lilly Performance Hall. Aside from teaching at UIndy, Ruschman is a noted art dealer and chief fine arts curator for the Indiana State Museum and Historic Sites. For more information, call (317) 788-3253 or visit www.uindy.edu/arts/art
The 2014-2015 season includes: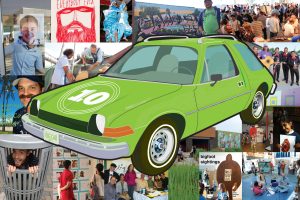 The Department of Yes: 10 Years of Big Car Collaborative in Indianapolis
Aug. 25 through Sept. 26
Reception: 4-8 p.m. Sept. 8
This retrospective show highlights a decade of work by the Indianapolis-based arts and community-building collective Big Car, as its affiliated artists have experimented with collaborative projects, programs and exhibitions ranging from surreal performances to family-friendly social engagement. Visitors will experience an interactive, multimedia timeline of past work and also can take part in new work being made in the gallery space. During the Sept. 8 reception, attendees can enjoy a live showcase in the adjacent Ruth Lilly Performance Hall, featuring an eclectic lineup of performers who have entertained audiences in partnership with Big Car over the past 10 years.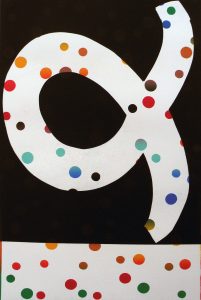 Ed Funk: Printmaker, Painter
Oct. 6-31
Reception: 4-6 p.m. Oct. 6
Ed Funk was a printmaker and painter active in the Indianapolis art scene from the 1980s until his death in 2013. From lithography to woodcuts, he experimented with new approaches to printmaking while pushing the abstraction of form. The Navy veteran also was known to many in Indianapolis and across the country as the owner of Dolphin Papers art supply company, and he was an invaluable resource to students and artists from all walks of life.
UIndy Department of Art & Design Faculty Exhibition
Nov. 10 through Dec. 12
Reception: 4-6 p.m. Nov. 10
Faculty from the University of Indianapolis Department of Art & Design showcase their own artwork in the areas of ceramics, graphic arts, painting, drawing, photography, and printmaking.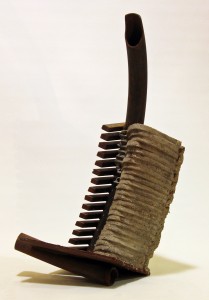 Eclipse: Mike Baur & Steve Mueller
Jan. 12 through Feb. 6
Reception: 4-6 p.m. Jan. 16
Two Chicago-based artists, sculptor Mike Baur and painter Steve Mueller, combine their talents to present an array of abstract but eerily familiar images and forms. Baur uses steel, concrete and found objects to create sculpture motivated by his interest in industrial components, architecture and landscapes. Mueller, inspired by sojourns to Australia, uses ochres – earth pigments with mineral oxides in varying shades of red, orange, yellow, brown and black – to interpret the basic form of the arch or mound in compact but powerful two-dimensional compositions.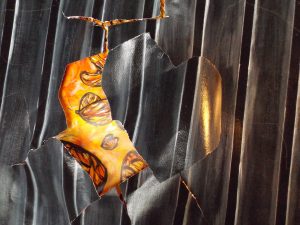 Loteria: Hector Duarte
Feb. 16 through March 20
Reception: 4-6 p.m. Feb. 16
Painter Hector Duarte was born in Michoacan, Mexico, in 1952. Before moving to Chicago in 1985, he exhibited studio work in a number of cities in central Mexico, including Zamora, Aguascalientes, Zacatecas, and Mexico City. In Chicago, Duarte has been active in public art, working on more than 40 murals in the past 15 years. Much of his work is inspired by current and historical human struggles, both collective and personal. "Through my paintings, I hope to seek out and contribute to the beauty and sanctity inherent in meaningful struggle and pain," he says.
Art & Design Juried Student Exhibition
March 30 through May 2
Reception: 4-7 p.m. March 30
This annual juried exhibition showcases the art and design work of University of Indianapolis students.