News: Forensic science and Student Affairs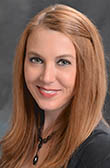 UIndy's forensic anthropology team played a key role this week in a high-profile homicide investigation in Shelbyville.
News crews and hundreds of onlookers gathered around the Elm Street home of Scott Shuck as Associate Professor Krista Latham and five graduate students dug in the yard for clues in the 2010 disappearance of his former girlfriend, Rebecca Cassidy. The search began Tuesday and ended Wednesday with the discovery of human remains. Shuck now faces a preliminary charge of voluntary manslaughter.
The coverage included WISH, WTHR, WXIN and the Indy Star.
 *               *               *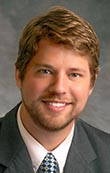 Joe Thomas, our new assistant dean of students, joined the panel on WFYI radio's No Limits program last week to talk about UIndy's involvement in Indiana Humanities' ALL-IN initiative, a fun digital competition that encourages Indiana residents to dive into their communities and get involved in new ways.
This year's UIndy Welcome Week festivities will include busing 600 new students — the majority of the freshman class — to downtown Indianapolis on Aug. 21 for a scavenger hunt that incorporates the various ALL-IN challenges, giving them a chance to learn about the city and its attractions and opportunities. The chase will begin at Monument Circle and end with a party on the Eiteljorg Museum lawn and an Indians game at Victory Field.
"UIndy will be invading downtown Indianapolis that day," Thomas said. "It's meant to be a fun way to engage students as they've just arrived on campus and don't know each other yet, and also intentionally getting them involved in downtown and showing them around."
The July 24 episode can be heard here, with key segments starting around the 6:56 mark and again at 19:15.