Faculty Forum: Rehabilitating a Belizean prison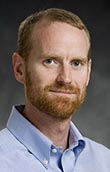 For this month's installment of the Faculty Forum lunchtime lecture series on Thursday, two faculty members from the Department of Sociology & Criminal Justice will share the results of an interesting project undertaken last year in Central America.
Associate Professor Kevin Whiteacre and Assistant Professor Amanda Miller led students on a 2014 Spring Term trip to Belize, where murder and incarceration rates are among the highest in the world.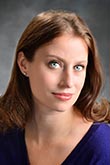 They gathered oral histories from current and former staff and inmates at the Belize Central Prison, which saw a positive change in conditions and culture after the government turned over management to a nonprofit group founded by local Rotary Club members. The interviews explore the nation's approach to violent crime and the prison staff's attitudes toward inmates and rehabilitation.
The presentation, "The Big House Abroad: Oral History in Belize Central Prison," is scheduled 12:30 to 1:30 p.m. Thursday in the Trustee's Dining Room of Schwitzer Student Center. Carry-in lunches are welcome, and cookies and drinks will be provided.