VIDEO: Sculpture draws attention on campus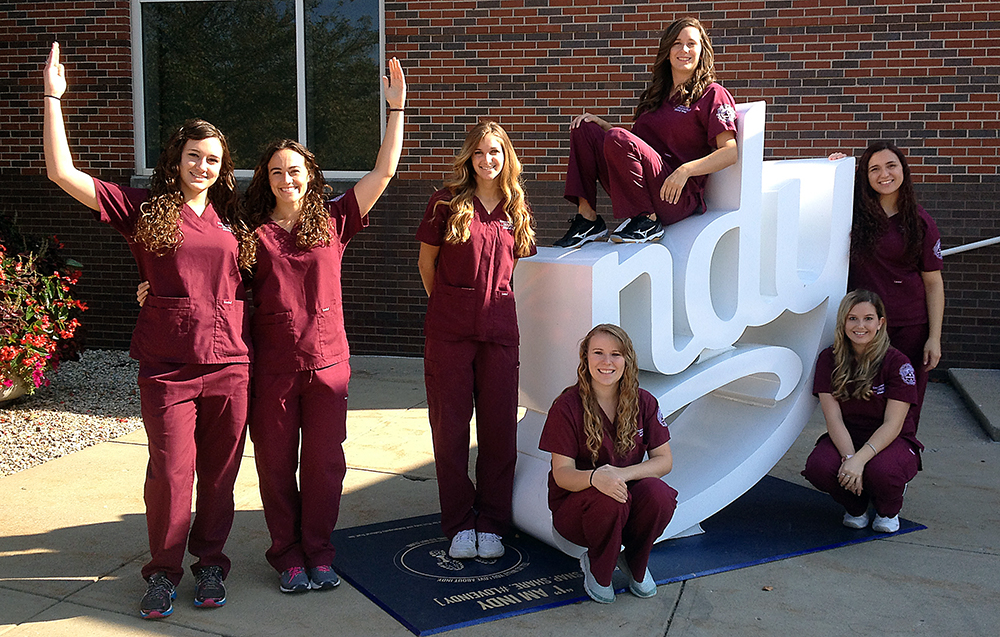 Senior nursing majors (front, from left) Erin Veerkamp, Taylor Cotherman, Lauren Kehrt, Bailey Grieshop, Jacqlyn Hicks, Brittany Newsom and (top) Virginia Buckley were the first in line for photos when the Visit Indy sculpture was deposited Monday morning outside the Christel DeHaan Fine Arts Center.
Visit Indy's tourism-touting 'NDY' sculpture arrived on campus today, heralding the approach of TEDxIndianapolis on Oct. 20. The first in line to shoot photos were senior Nursing majors, already decked out in their scrubs for official licensure exam photos.
UIndy is the first Southside location for the popular social media campaign, which asks passers-by to share photos with the hashtag #LoveIndy. On campus, participants are invited to declare their Greyhound allegiance with #LoveUIndy.
For more information on TEDxIndianapolis at UIndy, click here.
In the video below, Nursing major Morgan Carter explains the scenario, and Tasker Day, chief operating officer for Indianapolis Fabrications, discusses his company's creation.