Athletics auction runs through Wednesday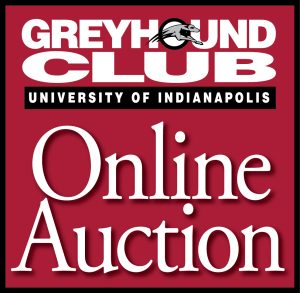 You don't even have to be a sports fan to find something to like in the annual Greyhound Club Online Auction, which generates important support for the UIndy Department of Athletics and its 500-plus student-athletes.
But you'd better hurry — the bidding ends at 9 p.m. Wednesday.
Alongside that Andrew Luck autographed football and a chance to throw the first pitch at an Indians game, the 140-plus items up for grabs include UIndy apparel, a hot-air balloon ride, weekend trips to various cities and a four-day Arizona golfing experience for eight.
Last year's auction raised $11,000 to support UIndy athletics. The goal for this year's ninth annual auction is $15,000.
To register and bid, visit www.charityauctionorganizer.com/auction/GHConlineauction15. For more information, contact the Greyhound Club at (317) 788-8565.