Social work master's degree meets demand
New UIndy program to offer unique interdisciplinary environment
The growing Department of Social Work at the University of Indianapolis will take a leap forward soon with the addition of a master's degree program that will prepare graduates for a broad range of high-demand careers.
Master's-level preparation is becoming the standard for social workers in settings that include health care, education, the legal system, child welfare services, and mental health and addictions. UIndy's Master of Social Work program will be one of few in the state.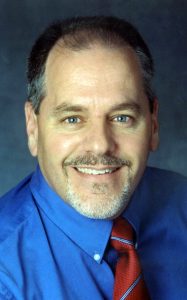 Nationwide job growth in the field is projected at 19 percent from 2012 to 2022, with more than 100,000 new positions created. Demographic trends are driving the demand, department chair and Associate Professor Jeff Bryant said.
"Baby boomers are beginning to retire, and they will live longer and have more needs," said Bryant, who has 25 years' experience in social work. "This degree really is a great ticket to many different careers and opportunities."
Debuting at UIndy in Fall 2016 is a two-year Master of Social Work program aimed at students who hold bachelor's degrees in other fields, or social work degrees more than five years old. Following in Fall 2017 is a 12-month program for students who have earned bachelor's degrees in social work within the previous five years. The degree will require two comprehensive field practicums.
Directing the new program is Gary Miller, who holds a Ph.D. in Social Work & Psychology from the University of Michigan and served nearly two decades as vice president of operations at Riley Hospital for Children. The department plans to add two other new faculty members next year and three more in the coming years.
UIndy's Phylis Lan Lin Program in Social Work originated in the Department of Social Sciences but in 2014 became a standalone academic department in the Shaheen College of Arts & Sciences, with current enrollment of 160 undergraduates. It now is housed in the new UIndy Health Pavilion alongside programs in nursing, physical therapy, occupational therapy, psychology, gerontology, kinesiology and athletic training, reflecting the mix of disciplines that work together to serve clients in the community.
A key UIndy partner at the Health Pavilion is Community Health Network, which operates clinical facilities in the building and also provides a variety of clinical opportunities for UIndy's allied health students throughout its central Indiana system of hospitals, surgery centers, outpatient clinics and behavioral health centers.
These hands-on collaborative opportunities, combined with UIndy's small classes and personal attention, create a unique environment in which students learn how to build relationships with real clients as well as faculty, fellow students and working professionals from a range of disciplines, Miller said.
"That's what social work is all about: relationships," he said.
More information on Social Work at UIndy is available at www.uindy.edu/cas/msw.