Student-Directed Productions open Friday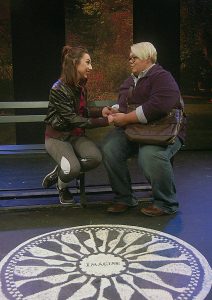 UIndy students will put their full range of theatrical skills on display when the Department of Theatre presents its annual Student-Directed Productions, opening Friday in Esch Hall's intimate Studio Theatre.
The SDPs are selected, cast, directed and sometimes even written by students, who also supervise lighting, design and construction, putting their classroom theory to use on the stage before live audiences.
The year's productions are:
Imagine: The Musical (world premiere)
By seniors Ellie Delap and Andy Wegg
Directed by Ellie Delap
This 25-minute musical explores an encounter between two strangers in New York City's Central Park.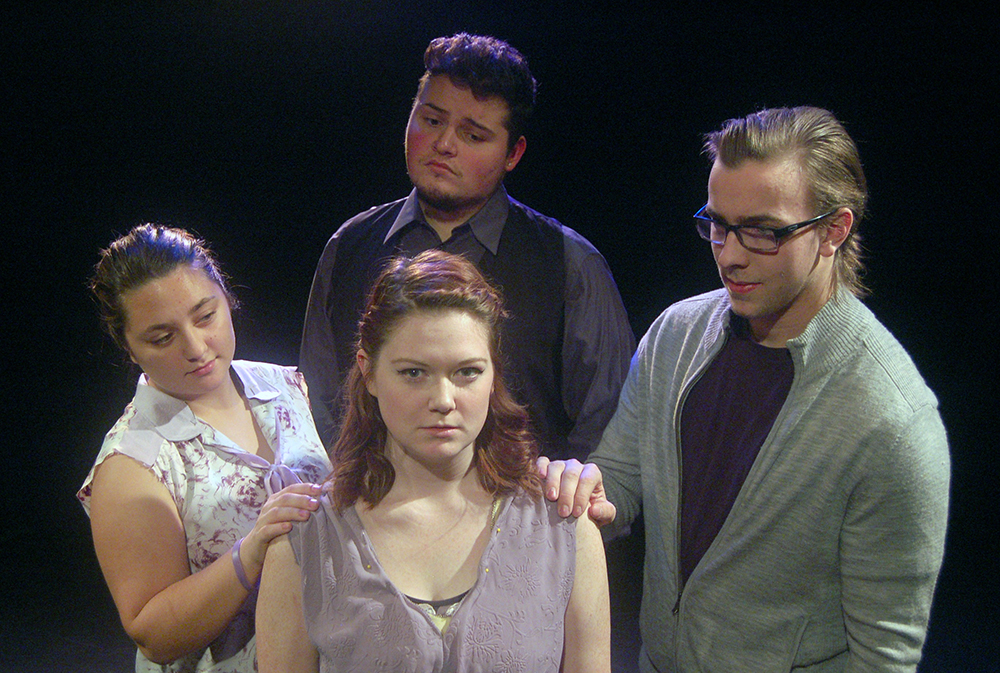 Not Yet
Written and directed by alumnus and adjunct instructor Chelsea Anderson
This workshop production, presented in conjunction with Nova Theatre, explores themes of sexual violence and is open to adult viewers only.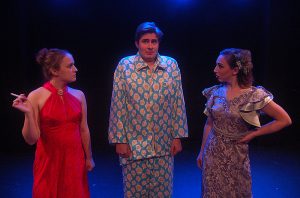 The Actor's Nightmare
By Christopher Durang
Directed by senior Morgan Jackson
Produced by special arrangement with Dramatists Play Services Inc.
This short comedy focuses on an accountant who is mistaken for an actor's understudy and forced to perform in a play.
Performances are at 8 p.m. Dec. 4-6 and 10-12, with a free preview at 8 p.m. Thursday, Dec. 3. Admission is $12 for the general public; $10 for alumni, senior citizens, groups of eight or more and non-UIndy students with ID; and free for UIndy students, faculty and staff with ID. L/P credit is available. General admission is only $6 for the Half-Price Second Thursday performances on Dec. 10.
Tickets may be reserved through the Event Ticketing Center at Ransburg Auditorium, online at www.uindy.edu/arts/ETC or by phone at (317) 788-3251.