Communication majors stage first film festival
A documentary, an animated short and two dramas – all written and directed by UIndy Communication majors — will see their public premieres Thursday night when students from the Applied Television course present the inaugural 317 Film Fest.
The event, planned for 8 to 10 p.m. in the UIndy Health Pavilion's R.B. Annis Auditorium, will include short Q&A sessions with the filmmakers and actors after each film, as well as refreshments and an intermission.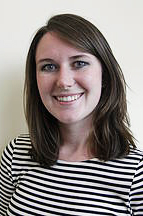 The project is the brainchild of senior Katy Sonksen, a Political Science and Communication double-major and production manager for UIndy TV5. She is not one of the four filmmakers but is directing the festival.
"I felt the talent level of the people in this department could accomplish something like this," said Sonksen, who grew up around the film industry in suburban Los Angeles. "They're the visionaries, and it's my job to make it happen. I'm so proud of them and the work they've done."
The auteurs and their works are:
Artemis Choungk, senior
Film: No Distance, a short drama about love and the challenges of long-distance relationships
Daviona Johnson, senior
Film: Voice of the Youth, a documentary about a group of educators who inspire and empower children through poetry programs in local schools
Dylan Listner, sophomore
Film: Saxton Fell, an animated murder mystery that takes place inside the world of the multiplayer video game Team Fortress 2
Emily Morris, senior
Film: It Is What It Is, a short drama about the challenges facing interracial couples in a small town
The filmmakers and other classmates formed a rotating team that collaborated and assisted each other as actors and crew members to shoot the live-action films, said Sonksen, a four-year letter winner in swimming. Some guidance was provided by instructor Joy Hernandez, a UIndy alumna and photographer for WISH-TV. Another contributor was the Garfield Eatery on Shelby Street, which provided a location and props for one of the films and also is catering the event with coffee and snacks.
Sonksen hopes to repeat the process next semester and establish it as a tradition.
"I feel like this vision I had is coming to life," she said.
Read more about the 317 Film Fest and its filmmakers here.