Joy's House day service opens UIndy location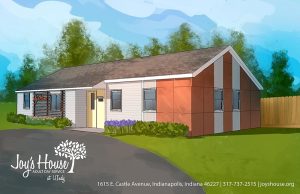 The new Southside location of Joy's House adult day service will open Monday in a renovated Castle Avenue house just steps from the UIndy Health Pavilion.
Joy's House, an Indianapolis not-for-profit adult day service, will host a Community Open House on March 14 to celebrate the grand opening of the organization's second location, Joy's House at UIndy.
The event from 6:30 to 8:30 p.m. is a free opportunity for the public to tour the house at 1615 E. Castle Ave. and learn about Joy's House activities and services for the elderly, the disabled and their families and caregivers. The organization's mission is to help families stay together for as long as possible in their own homes, despite aging issues and life-altering diagnoses. Monday, March 7, will be the first day of business at the UIndy location.
The new site is adjacent to the campus of the University of Indianapolis and its Health Pavilion, a four-story facility that houses a Community Health Network physical therapy and rehab clinic along with UIndy's academic programs in nursing, gerontology, physical therapy, occupational therapy, kinesiology, psychology and social work.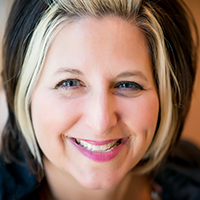 "We are grateful for the opportunity to expand our services and grow our partnership with UIndy at this newly renovated location just steps from the Health Pavilion," Joy's House founder and President Tina McIntosh said. "The proximity gives our Guests easy access to health and wellness services and creates robust volunteer and internship opportunities for UIndy students. We thank UIndy for believing in the Joy's House mission, and we thank the University Heights community for embracing our presence."
UIndy President Robert Manuel said the arrival of Joy's House advances the university's strategic plan to attract new services and amenities to the surrounding neighborhood, elevating quality of life for Southside residents as well as UIndy students and employees. He noted that UIndy is developing community wellness programs based at the Health Pavilion and soon will unveil the Health Loop, a walking trail with fitness stations that connects the facility to Joy's House, University Heights Park, IPS School 65 and the nearby Southside Park.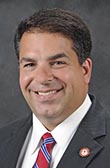 "We're pleased to welcome the new Joy's House location to University Heights, where it will join Community Health Network, the Indianapolis Neighborhood Housing Partnership and other new neighbors who are collaborating with us to transform our section of the city," Manuel said.
The first Joy's House location opened in 2000 in Broad Ripple and in 2009 completed a 12,000-square-foot expansion.  In July 2014, Joy's House assumed operations of Southport Adult Day Center and is now consolidating its Southside operations at Joy's House at UIndy.
The organization celebrated its 15th year of service in November. Joy's House Broad Ripple averages 35 Guests per day, while Joy's House at UIndy averages 10 Guests per day. Through the addition of the second location and continued Caregiver Support and Education Programs, Joy's House serves thousands in the Indianapolis community.
About Joy's House
Joy's House is a not-for-profit organization that is committed to supporting families by providing exceptional adult day services. Joy's House assists Guests (clients) by sharing an embracing, safe and accepting environment while providing caregivers peace of mind, education and ongoing understanding and encouragement. For more information, visit joyshouse.org.