Hawaiian guitar innovator performs Sunday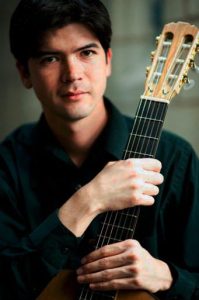 Known for his unique fusion of classical guitar and Hawaiian slack-key guitar, Ian O'Sullivan is playing UIndy on Sunday, which is likely to spark the question, "What is Hawaiian slack-key guitar?"
As the interwebs tell us, it is one of the world's great traditional styles of solo, fingerpicked acoustic guitar, with the right thumb plucking bass lines while the fingers play chords and melodies. From the instrument's standard tuning, some strings are pitched down – thus the "slack" – to create an open chord and a harmonic foundation for each song. You can watch O'Sullivan play one of his better-known tunes here on YouTube and catch more music on his website.
A native of Oahu, O'Sullivan was the first guitarist from Hawaii to be accepted at Yale University's School of Music, where he earned a master's degree. He has performed at Carnegie Hall, and his first solo album, Born and Raised, was released in 2013.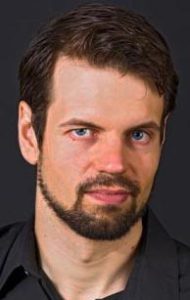 The music starts at 7:30 p.m. Sunday in the Christel DeHaan Fine Arts Center's Ruth Lilly Performance Hall. Admission is free for UIndy students, faculty and staff, as well as kids 10 and younger. General admission is $10, or just $5 for high school students. Tickets are available at uindy.edu/ETC.
The concert was organized by UIndy's own classical guitar whiz, Nemanja Ostojić, winner of 16 international guitar competitions. Learn more about him at nemanjaguitar.com.