University of Indianapolis Board of Trustees appoints 3 new members
The University of Indianapolis Board of Trustees appointed Anita Kolkmeier Samuel of Indianapolis and Edwin Qualls and Pamela Qualls of Largo, Florida, to the 36-member board during the October 8, 2016, board meeting.
"Our newest Board members bring talent, vision and expertise to the table," says Board Chair Yvonne Shaheen. "They embody the spirit of community and are dedicated to the success of UIndy. We are very fortunate to have them with us as we continue to strengthen the University and plan for the future."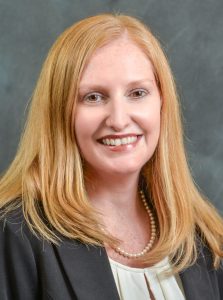 Anita Kolkmeier Samuel, who has served as the president of the University of Indianapolis Alumni Board of Directors since June, is a graduate of the University of Indianapolis and a graduate of the Indiana University McKinney School of Law. She is the senior director of University-Employer Relations for USA Funds. Her previous positions have included General Counsel for the Office of Governor Mitch Daniels and director of the Indiana State Personnel Department.
"I am honored to be appointed to the Board of Trustees of the University of Indianapolis," said Samuel. "I've been a part of the University since 1994 and have watched the school grow at an exciting pace. I look forward to seeing the changes that are yet to come."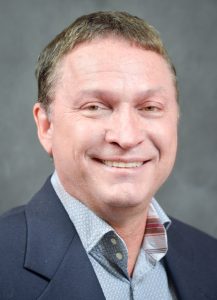 Edwin O. Qualls, who received a bachelor's degree in business administration and an associate's degree in business data processing at the University of Indianapolis is the owner and president of Just Add Power Cardware Co., Inc., in Largo, Florida. The international company, founded in 1992 in Indianapolis as a full-service computer supplier to K-12 schools in Indiana, provides specialty hardware and media distribution technologies for major venues around the world such as the Cincinnati Reds' stadium.
"I am humbled and honored to be appointed to the Board," said Qualls. "As a trustee, we have a great responsibility to both the present and the future of the University. This is an exciting time for the University of Indianapolis. I will keep the best interests of the school and its students in mind as we keep working to maintain the highest educational standards possible."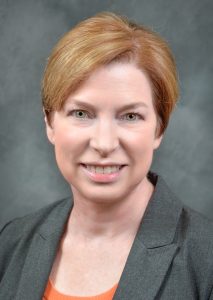 Pamela S. Qualls, who received degrees in business administration and music performance from the University of Indianapolis and an MBA from the University of Tampa, is the executive director of UMCM Suncoast in Largo, Florida, a leading social services not-for-profit agency. After a decade as a professional musician, Qualls transitioned her career to the for-profit and not-for-profit management fields of marketing, education, training, volunteer recruitment, and program coordination. She has worked at Girls Scouts of Suncoast Council and at Just Add Power with her husband, Edwin. Qualls plays the flute in the orchestra of Anona United Methodist Church in Largo, where she also participates in mission work and worship arts, youth leadership, and religious education.
"I look forward to working with this distinguished group of Trustees in service at the University of Indianapolis," said Qualls. "This University means a great deal to me. We will work to further its reputation as a vital community resource for Indianapolis and as an excellent university."
For more information about the Board of Trustees members, visit http://www.uindy.edu/administration-and-trustees/board-of-trustees