$5 million gift launches the R.B. Annis School of Engineering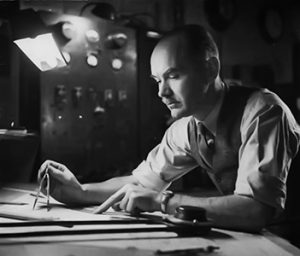 The University of Indianapolis announced today the launch of the R.B. Annis School of Engineering in the Shaheen College of Arts and Sciences through a transformational, $5 million gift honoring one of Indianapolis' most revered scientists and innovators. The gift, given in honor of the late Robert B. Annis, an inventor and scientist, will advance the University's strategy to address Indiana's increasing demand for skilled engineers and STEM-related professions. The Indiana Department of Workforce Development consistently ranks STEM careers among its Hoosier Hot 50 listing of the top in-demand careers for the state.
"Mr. Annis understood well the power of interconnectedness and discovery. This gift will fuel the University's role in preparing generations of engineers who are critical thinkers and innovators, creatively engaged in contributing to our quality of life through an interdisciplinary, human-centered curriculum," said University President Robert L. Manuel. "We're thankful to be able to connect the legacy of Mr. Annis and his commitment to scientific exploration with our engineering students while filling a significant need in our local and state-wide economies."
The gift – which comes from the R.B. Annis Educational Foundation– will address the Midwest's growing need in STEM talent by fusing creativity, problem solving, collaboration and social responsibility with technical acumen – all qualities held in high regard by Annis. The R.B. Annis School of Engineering will offer specialized areas of study in computer science, industrial and systems engineering, software engineering and mechanical engineering (launching in Fall 2017). R.B. Annis School of Engineering students will benefit from a project-based learning (PBL) and Design Spine experience that uniquely combines specialized training in engineering linked with hands-on, real-life experiences. Engineering graduates will emerge prepared to advance the industry through leadership, innovation and collaboration, according to José R. Sánchez, director of the engineering program since its creation in 2016.
"Bob Annis was an extraordinary man, mentor and friend, and it is a distinct privilege to assure his legacy for generations to come at the University of Indianapolis, an institution he was closely connected to through his many years of mentoring students in the sciences," said Dan Yates, who along with Chuck Angus and Wayne Weber, serve as trustees of the R.B. Annis Educational Foundation.
Multi-media content for the R.B. Annis School of Engineering at the University of Indianapolis
Interview files for download (Dan Yates, Robert Manuel)
Background on the design of Engineering at UIndy
Additional background on the legacy of Robert B. Annis
Robert B. Annis (1907-1999) and his family have Indianapolis roots dating back to the mid-nineteenth century. An inventor, community leader, and world traveler, he founded the R.B. Annis Company in 1928, just a short distance from the University campus. He was considered an expert in magnetics and balancing instruments and was a trusted voice in these areas to many well-known corporations during his lifetime.
Annis was a successful businessman, inventor and researcher. He dedicated his life to encouraging students to embrace the adventures of science as a way to make an impact on the world around them. He was relentless in creating opportunities for students to share his love of research and discovery, and that legacy continues today through the R.B. Annis Educational Foundation, established in 1996. While the Foundation primarily focuses on science and education, it has significantly impacted programs related to the arts, music and environment. In the past 20 years, the Foundation has supported the Indianapolis Zoo, Eiteljorg Museum, Indianapolis-Marion County Library, Indiana Historical Society, Indiana State Museum, Indianapolis Symphony Orchestra, Indianapolis Children's Museum and the Interlochen Center for the Arts. The Robert B. Annis Water Resources Institute (AWRI), founded in 1986 at Grand Valley State University in Michigan, is a multidisciplinary research organization committed to integrating research and education to enhance and preserve freshwater resources. For more than 30 years, the Institute has continued Annis' commitment to freshwater preservation in Michigan through outreach programs for students of all ages, faculty and the general public.
Beyond his professional and business achievements, Annis was committed to improving his community through education, mentoring and philanthropy. Through his love of science, and as a way to honor his mentor, D.J. Angus, the D.J. Angus-Scientech Educational Foundation (now known as the Scientech Club Foundation) was established in 1967 to reward scientific excellence and inspire young people interested in pursuing science careers.
Annis brought the Central Indiana Regional Science fair to the University (then known as Indiana Central College), where it enjoyed a long history of success and impacted generations of students. His passion for learning also led him to establish the Miriam F. Annis Memorial Scholarship in honor of his late wife. Since 1995, the endowed scholarship has helped more than 130 University students, including many studying science and mathematics. In 2015, the R.B. Annis Educational Foundation made a significant gift to dedicate the R.B. Annis Theatre in the new UIndy Health Pavilion, which remains a showcase location for innovations in health care and many campus events. Among his many accolades during his life, he was presented the prestigious Sagamore of the Wabash award in 1987 by then Indiana Gov. Robert D. Orr. The award is the highest civilian award bestowed by the state.