University of Indianapolis Real Estate Development program sees early success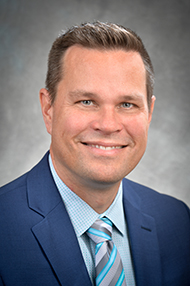 A new program that is the first of its kind in Indiana is already making its mark.
The University of Indianapolis launched a Masters of Professional Studies in Real Estate Development in the fall of 2016, becoming the first university in the region and state to offer the program.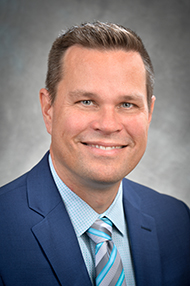 Program Director Eric A. Harvey, who was recently appointed to the position, said students who enroll are seeking to become entrepreneurs in real estate as they advance their careers. Courses include ethics and problem solving, finance, capital markets, real estate development law, development and construction systems, project management and sustainability, with a capstone course that allows the student to frame their professional goals. The program was recently highlighted by the Indianapolis Business Journal.
As a real estate attorney and licensed real estate broker, Harvey has led his Greenwood-based firm since 2004, and is a member of the Indianapolis and Indiana State Bar Associations. He has been involved in numerous real estate projects and ventures, and is passionate about the future of the industry.
In a coup for the new master's program, the students won first place in the 6th Annual NAIOP/ULI University Challenge Award this spring for their plan outlining the future use of the Circle Centre Mall in downtown Indianapolis. The students competed against teams from Butler, IUPUI, ISU and Ball State.
Harvey said the University's victory in the NAIOP competition underscores the unique approach of the applied degree. In addition to classes being taught by working professionals employed in the industry, students enjoy access to a professional advisory board that guides the curriculum and program.
"That allows for the student to have professional mentors through their capstone class and to be able to connect with these executive-level industry professionals to build their careers," Harvey said.

Along with highlighting the success of the program, the University Challenge Award emphasizes the importance of empowering students to achieve a vision.
"UIndy's program recognizes that real estate development is essentially entrepreneurial. You must have vision and be able to carry that out and need to be able to see things that other people don't. We teach our students the skills to achieve their vision," Harvey said.
Harvey emphasized the wide variety of opportunities available to program graduates as the University strengthens its relationships with professional industry groups, including architectural and engineering organizations.
"An architect can take this degree and offer real estate development services as a value added feature of the architectural services," Harvey said. "By expanding themselves professionally with this degree, students with backgrounds such as commercial brokerage, civil engineering, finance, or construction management will accelerate their career in the real estate industry."