UIndy Night with the Indy Eleven: June 10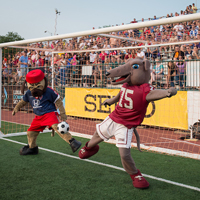 Saturday, June 10, 2017 6 p.m. – 10 p.m.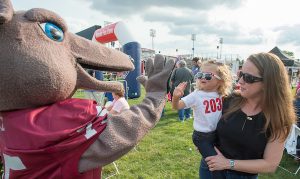 Please join us once again for UIndy Night at the Indy Eleven. Gates open at 6 p.m. and the game will begin at 7:30 p.m. This year we are happy to enjoy the game from the Field Side Lounge located on southwest side of the field next to the Brickyard Battalion. Enjoy a great game and the $1 hotdog and corndog promotion with your family. Tickets are $15 per person, Children 2 and under are free as long as the child is sitting on your lap.
Please note: We will follow all weather regulations given to us by the Indy Eleven. Games are subject to be cancelled in the event of severe weather and delayed by lightning. We will notify you as soon as possible in the event that the game gets cancelled.