Gerburg Garmann, Paul Levesque elected to HERA Board

Gerburg Garmann, assistant dean of Interdisciplinary Studies & Service Learning, and Paul Levesque, assistant professor of Global Languages & Cross-Cultural Studies, were elected to the Humanities Education and Research Association (HERA) Board in March 2017.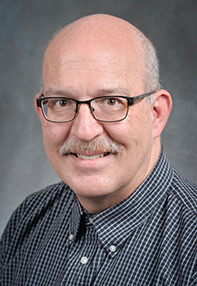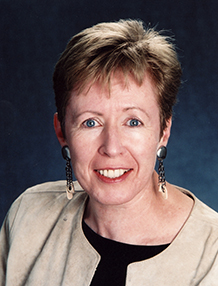 HERA, which holds an annual conference in the United States and publishes a refereed scholarly journal three times per year, promotes the worldwide study, teaching and understanding of the humanities across a range of disciplines. Its mission includes supporting the application of the humanities to the human environment in a way that reflects the country's diverse heritage, traditions, history and current conditions.

The appointments mark a prestigious honor not only for Garmann and Levesque but also for the University of Indianapolis.
"HERA's main goal is to further the liberal arts in the broadest sense of the term, which is becoming more important since many societal and academic initiatives gravitate towards the sciences and the professional schools," Garmann explained.

Levesque said HERA's focus on promoting the role of the humanities in a democracy is more important than ever.

"As a faculty member at a liberal arts college, I see every day how introducing students to their cultural heritage increases their critical thinking skills and enriches their interior lives," Levesque said.
For the next five years, Garmann and Levesque will work to increase HERA's outreach, raise the orgnaization's profile, organize conferences and review submissions to HERA's journal.

One of their goals is to bring more faculty to HERA's annual conference. Earlier this year, Garmann took the University of Indianapolis' first cohort of five faculty members to HERA's conference in San Diego. They will become members of a learning cohort to develop interdisciplinary courses of their choice.

Another benefit to students – graduate and undergraduate alike – is the opportunity to present at next year's conference in Houston. Levesque will facilitate participation at the undergraduate level in HERA's activities with the possibility of awarding travel funding to undergraduates who co-present with faculty at the Houston conference.

HERA's mission is growing more important as universities ensure students receive a liberal arts education "in connection with and particularly in light of 21st century skill set requirements," she said.
The University of Indianapolis addresses those needs with its partnership with the Strada Education Network on the coLAB, which is designed to match full-time students with paying jobs in their field of study. The experience allows students to develop skills sought after by employers, such as collaboration, problem-solving, leadership and conflict resolution.
"The humanities have something to offer that allows critical thinking skills, furthers interpersonal communication skills and has methods at its fingertips which allow for a very broad exploration, engagement and assessment of the world," Garmann said.