Intercom through the years: Reclaiming tradition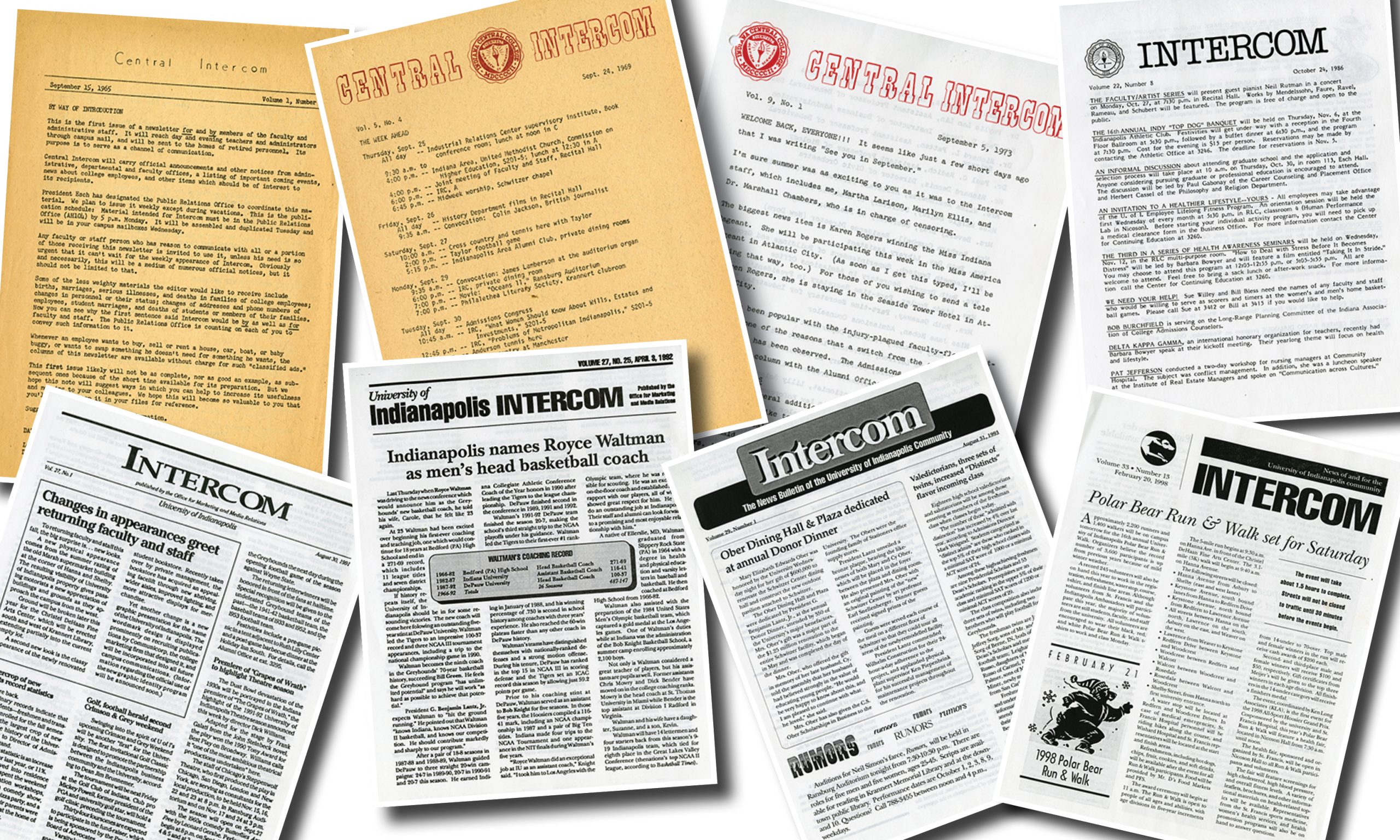 The 1965 memo read: This is the first issue of a newsletter for and by members of the faculty and administrative staff. It will reach day and evening teachers and administrators through campus mail and will be sent to the homes of retired personnel. Its purpose is to serve as a channel of communication.
With that, the Central Intercom newsletter was born on Sept. 15, 1965. Volume One, Number One explained the newsletter would include administrative notices, departmental announcements and upcoming events. Every Wednesday, a hard copy of the newsletter arrived in an employee's mailbox to update everything from official announcements and notices to births, marriages and deaths. The look and feel changed a bit through the years until 1998, when the advent of email became the preferred way of communication, and Intercom ceased printing.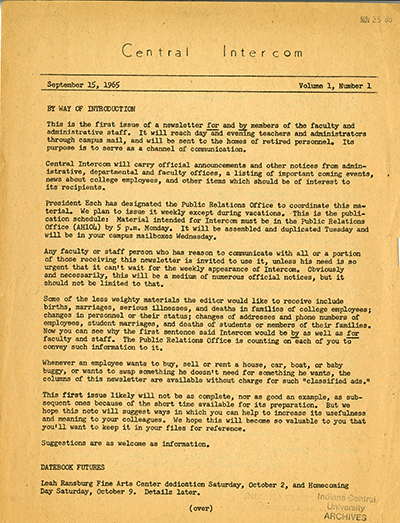 Intercom strayed from the course in the years that followed, replaced today with an optional mailing list that has lost relevance for some employees who have long since opted out. The mailing list is not going away, however, more efficient methods of communication are now available. Busy employee schedules coupled with quickly overloaded inboxes left Intercom, as it was originally envisioned, behind the times and obsolete.
The new Intercom website connects us with a part of the University's proud history and will reinforce the sense of community on campus. It will serve as a single-stop resource to share success across schools and colleges, among staff and faculty and throughout campus. Intercom 2017 will highlight faculty and staff achievements, provide important information and spotlight employees who are critical to the academic excellence we provide as Greyhounds.
No lengthy emails or buried messages.
No old-school newsletters in your mailboxes.
Intercom will be available 24/7 for you to review and updated each month with fresh content.
Please bookmark news.uindy.edu and share your news through the link provided on the site. Help the University stay informed and celebrate all the hard work and opportunities that we, as employees, provide our campus and community.