Greta Pennell photo to be exhibited at Louisville Photo Biennial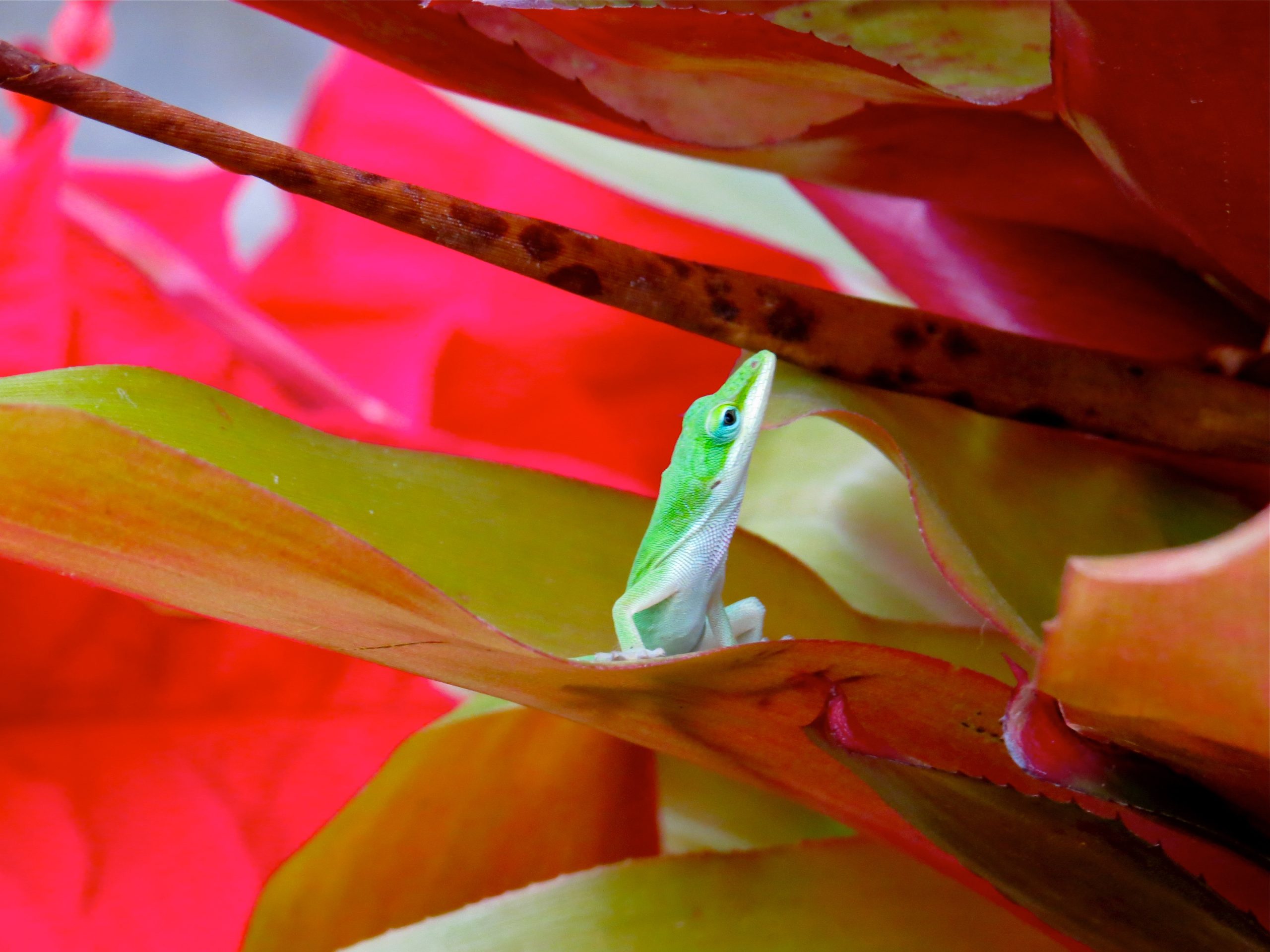 Greta Pennell's image "Get My Good Side" of a Carolina Anole (shown above) was accepted for the Garden Variety photography show at First Light Gallery in Louisville, part of the Louisville Photo Biennial – a regional festival for the Louisville, Lexington, and Southern Indiana areas. Pennell is a professor of teacher education in the School of Education and an award-winning photographer.
The Garden Variety show is a benefit for a new Waterfront Botanical Garden in Louisville whose vision is to develop experiences that promote appreciation and understanding of plants for a more harmonious and sustainable world. Sixty percent of all sales from the show goes to the Gardens.
The Exhibition Dates for the show are September 22 – November 11 and includes both an online and gallery exhibit.  The opening for the show is Friday October 6 from at First Light Gallery located at:  1009 E. Main Street, Louisville, KY 40206.
For more information about the gardens:  https://waterfrontgardens.org