University of Indianapolis continues as catalyst for South Side development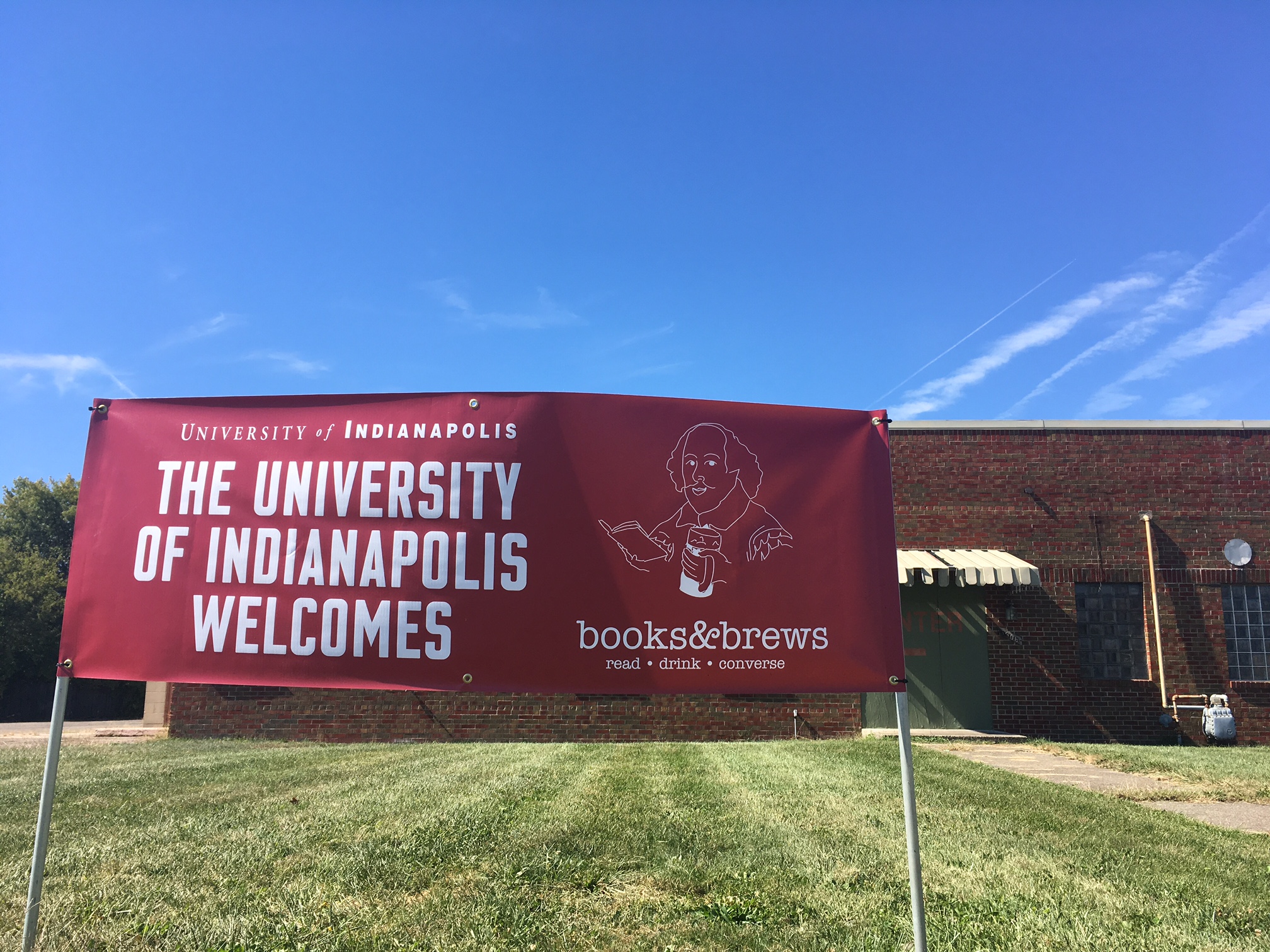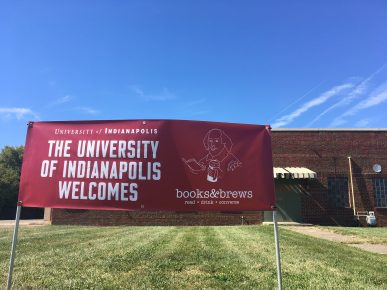 The University of Indianapolis announced today that Books & Brews, an Indianapolis-based retailer and restaurant, will open a franchise location next to campus in Spring 2018 in the former Shelby Bowl building.
The University and Indianapolis-based developer OakBridge Properties have entered into an agreement with Books & Brews Used Bookstore and Taproom to develop the property, with construction beginning in October. The opening aligns with the University's long-term commitment to grow the area in partnership with the surrounding community and to expand retail options for students and residents.
"The University takes great pride in being an anchor for south Indianapolis, and we understand that our growth and success would not be possible without the support and partnership of our community," said University President Robert Manuel. "As we look to expand our campus life to our growing student population, Books & Brews stands out as a logical option to bring additional retailers to our campus and surrounding neighborhoods."
Working with local development partners, the University has been searching for the right opportunity for the former Shelby Bowl location–one that would enhance the campus and also impact a neighborhood ripe for development but challenged with abandoned buildings and industrial properties. Books & Brews bills itself as "a place for people without a place, where all are appreciated and encouraged to be themselves."
The new business supports the University's commitment to its Vision 2030 Plan, which defines a strategy for University and community growth that includes more than $50 million in capital investment for the campus and surrounding area. Working with local development partner Strategic Capital Partners, the University opened Greyhound Village Apartments in 2016. The project replaced a dilapidated apartment building that had become an eyesore for the neighborhood. The project is among several projects being pursued between the University and Strategic Capital Partners to enhance the University Heights and Carson Heights neighborhoods.
"We are honored to help bring Books & Brews to UIndy," said Will Zink of OakBridge Properties. "We know B&B will prove to be a valuable asset to both UIndy students and the larger South Side community. We're excited to celebrate its opening."
The University's strategic plan coincided with a Southside Quality of Life Plan, led by the Local Initiatives Support Corp. (LISC) and facilitated by the University and other area business anchors. The plan called for a host of area improvements, including economic development and enhancements to nearby neighborhoods.
As developers continue to see the growth and success of recent investments, Manuel is confident it will spark additional economic development in the area.
Books & Brews
Books & Brews is Indiana's fastest growing craft beer taproom. The University of Indianapolis location represents only the second franchise offered by owner Jason Wuerfel. Current locations include Indianapolis, Zionsville, Brownsburg, Muncie and Carmel. The new franchise owners are Evan and Melissa Sandullo, who moved their family to Indianapolis a year ago.
"Our product is people," Wuerfel said. "We use fresh beer, local food and social events as the artistic medium through which we communicate, but what we're selling at Books & Brews is that human connection." The business prides itself on making customers feel like regulars the second they step foot through the door, Wuerfel said.
University of Indianapolis Vision 2030 Plan
Vision 2030 maps a path for university and community growth through four strategic focus areas: innovation, University relevance and placemaking, institutional competitiveness and continuing as a sustainable community anchor. Vision 2030 also sets a course for the future to strengthen facilities and programs for students and faculty while increasing community engagement both socially and academically.