Kathy Martin, Renee Van Veld, publish article in Journal of Physical Therapy Education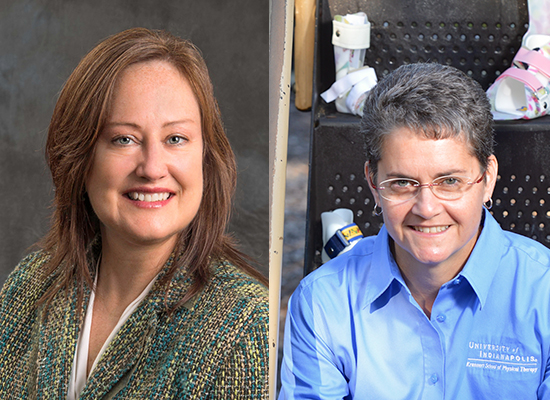 Kathy Martin, PT, DHSc and Renee Van Veld, PT, MS, both faculty members in the Krannert School of Physical Therapy (KSPT) recently published an article on pediatric physical therapy education which appeared as part of a series in the Journal of Physical Therapy Education (JOPTE).
"Early Pediatric Clinical Rotations: Strategies for Success," was written in collaboration with Barbara Kindred, PT, a KSPT clinical instructor and physical therapist for Center Grove Schools. The article describes a model of clinical education for physical therapy students that involves full-time early clinical experiences in a pediatric setting. Pediatric sites for the first full-time clinical education experience included school-based settings, hospital-based outpatient clinics, private practices, and developmental disability agencies. Student outcomes support the use of this model in preparing physical therapy students to achieve desired competency in pediatrics.
The publications can be found here.
(Photo shows Renee Van Veld, left, and Kathy Martin, right)