One on one with David Kurz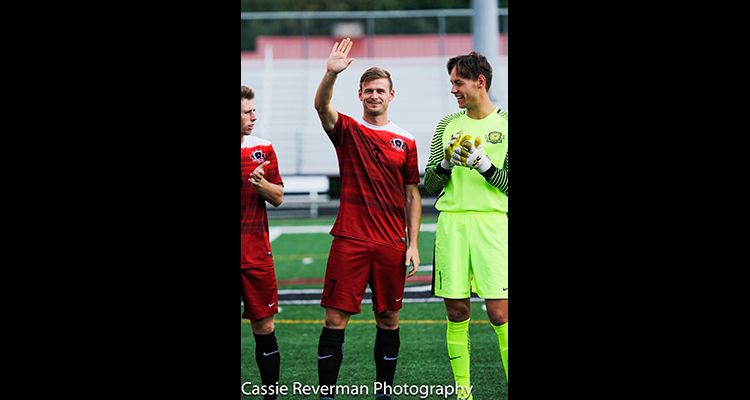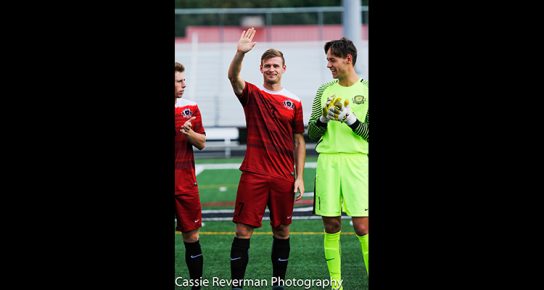 As part of International Education Month, we're introducing several international students who bring a diverse perspective to campus. This week we're profiling David Kurz '18 (Major: sport management, minor: business and Franco/Germanic Studies).
Q. Where are you from? Tell us about your travel experience.
A. I'm from Rosenheim, Germany. I have never been to Indiana before but I participated in a three-week high school exchange program with a school near Milwaukee. I have traveled to many countries, including Greece, Italy, Spain and France. I've also visited Tunisia and Costa Rica.
Q. Why did you decide to attend UIndy?
I was recruited to play soccer for UIndy. The small class sizes, the school programs they offered, the successful soccer program and the close distance to downtown were some of my major deciding factors.
Q. What has your UIndy experience been like so far? How would you describe the international culture at UIndy?
A. I have had the best time of my life so far. My teachers are amazing and I've had only positive experiences since my freshman year. Being part of the soccer team threw me into a big group of international students with similar interests and backgrounds. What I love about UIndy is that everyone is welcome from every background. UIndy offers so many opportunities for international students to experience the full college and American lifestyle.
Q. What is your advice for domestic students who might not have much experience with other cultures?
A. I believe that there is nothing more important to get out of your comfort zone and see new things. Studying abroad is the best thing you can do to experience people, cultures and languages. It opens one's eyes and makes you see the world in a more holistic way. In most university degrees in Germany it is even mandatory to study one semester abroad. I participated in two exchange programs and learned uncountable new things. It change my whole perspective on the world and I only can recommend it.
Q. What activities are you involved in outside the classroom?
A. I am part of the UIndy men's soccer program but I have had multiple different experiences outside this time-consuming hobby. I had two internships, one with Indy Eleven and one with St. Francis Soccer Club. I was tutoring German for a semester and organized or participated in multiple panel talks. Even though playing soccer consumes a lot of my time, I still try to soak up as much of the American lifestyle as possible.