David Downing, professor of psychology, publishes two books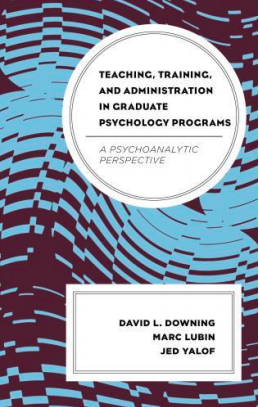 David L. Downing, professor of psychology, co-authored a new book, "Teaching, Training, and Administration in Graduate Psychology Programs: A Psychoanalytic Perspective." Co-authors included Marc Lubin, professor at the American School of Professional Psychology at Argosy University Southern California, and Jed Yalof, professor and chair of the Department of Psychology and Counseling at Immaculata University.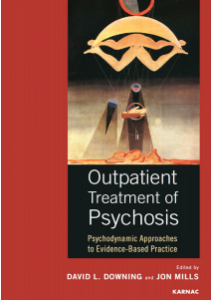 Downing also co-edited "Outpatient Treatment of Psychosis: Psychodynamic Approaches to Evidence-based Practice" with Jon Mills, professor of Psychology and Psychoanalysis at the Adler Graduate Professional School in Toronto. Topics cover conceptual, technical, and practical considerations in the parameters of working with adult and adolescent populations that exhibit thought disorder, delusions, hallucinations, borderline organizations, trauma and schizoid phenomena.
Following his term as past-president at the end of December 2017, Downing will continue to serve in an official advisory capacity on the American Board of Professional Psychology (ABPP). He was recently elected president of Section I of the American Psychological Association's Division of Psychoanalysis (Div. 39). He is a member of the editorial board of a new psychoanalytical journal, the "Journal for the Advancement of Scientific Psychoanalytic Empirical Research (JASPER)."
Downing continues to serve on the American Psychological Association's Council of Representatives, its governing body, as a representative from the Division of Psychoanalysis. He also serves on the division's board of directors and its executive committee.