UIndy professor: 5 things to know about women's heart health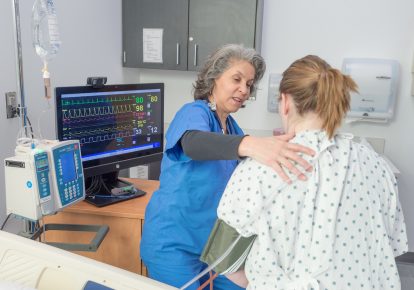 Heart disease is the leading cause of death for men and women in the United States, according to The Heart Foundation.
During Women's Heart Week in February, Anne Mejia-Downs, associate professor with the University of Indianapolis Krannert School of Physical Therapy, shares five things to know about women's heart health:
1. Women are usually more concerned about cancer, especially breast cancer. However, more women are affected by and die from heart disease than any kind of cancer. That's why "Go Red For Women Day" is Feb 2nd – to remind women that heart disease is not just a man's disease. In addition, many of the habits that will help to reduce your risk of heart disease also decrease the risk for cancer, so you get a "two for one." Stop smoking, maintain a healthy weight, and get physically active to decrease your risk of both conditions.
2. African-American women have higher rates of heart disease and death from heart disease than Caucasian women do, so it's especially important for these women to take steps to lower their risk.
3. Estrogen is thought to lower the risk of heart disease in women, so more men get heart disease at younger ages. But after menopause, women "catch up" to men, and even overtake them. In fact, more older women die of heart disease than men. At age 45, one out of nine women have heart disease, but at age 65, it increases greatly to one in three women.
4. The "typical signs of a heart attack" that are so often portrayed in the media (pain in the middle of the chest and pain radiating down the left arm) may not be typical for women. Women may feel breathlessness, stomach pain, exhaustion, and/or back pain. So don't dismiss symptoms that make you feel something is wrong.
5. Many factors that increase the risk of heart disease are actually riskier for women than men, including smoking, diabetes, depression and anxiety, and low HDL (the healthy type of cholesterol).