UIndy 500 – IMS Camaro spotted on campus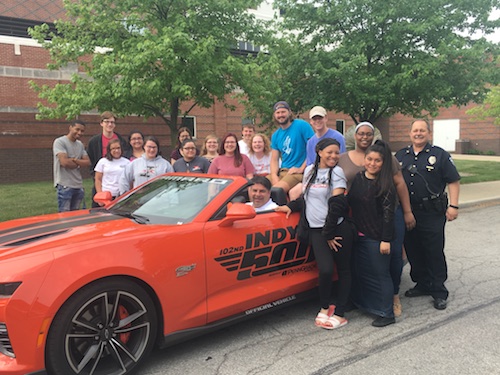 A taste of the 500 Festival arrived on the University of Indianapolis campus this week in the form of a Chevrolet Camaro. The bright orange harbinger of the Indianapolis 500 is no ordinary sports car, though.
President Rob Manuel was driving one of 50 Festival Event cars to help celebrate the Month of May. Faculty, staff and students flocked to see the Camaro Hot Wheels® 50th Anniversary Edition convertible. (And no worries if anyone spotted University of Indianapolis Police Chief David Selby's flashing lights – he was in on the stunt!)
Since the 1960s, the fleet of Camaros has been turning heads around central Indiana during the Month of May as the Indianapolis Motor Speedway gears up for the Indy 500 at the end of the month and other exciting events throughout May. The 102nd Indianapolis 500 presented by PennGrade Motor Oil is scheduled for Sunday, May 27.
"The University of Indianapolis is thrilled to be part of this long-standing tradition at the Indianapolis Motor Speedway," said President Manuel. "We're proud of our IMS connections and the opportunities they provide for UIndy students."
Lauren Bryant '18 (biology & psychology) is one of 33 women representing the 500 Festival Princess Program for 2018, a group that set a 60-year program record for the highest cumulative GPA. The Honors College graduate and Greenfield native will attend Indiana University School of Medicine in the fall.
Another Greyhound alumna, Madi Kovacs '18 (psychology & pre-occupational therapy) represented the 500 Festival Princess Program in 2017. Her role, which involved conducting outreach programs with children, connected to Kovacs' long-term career goal of becoming a pediatric occupational therapist.
In May 2017, as downtown Indianapolis welcomed thousands of race fans, the talent of Katherine Fries, art faculty at the University, was showcased on the Indianapolis ArtsGarden. Fries was one of five local artists commissioned to create signs for the Month of May, connecting the city's thriving arts culture with the historic racing event.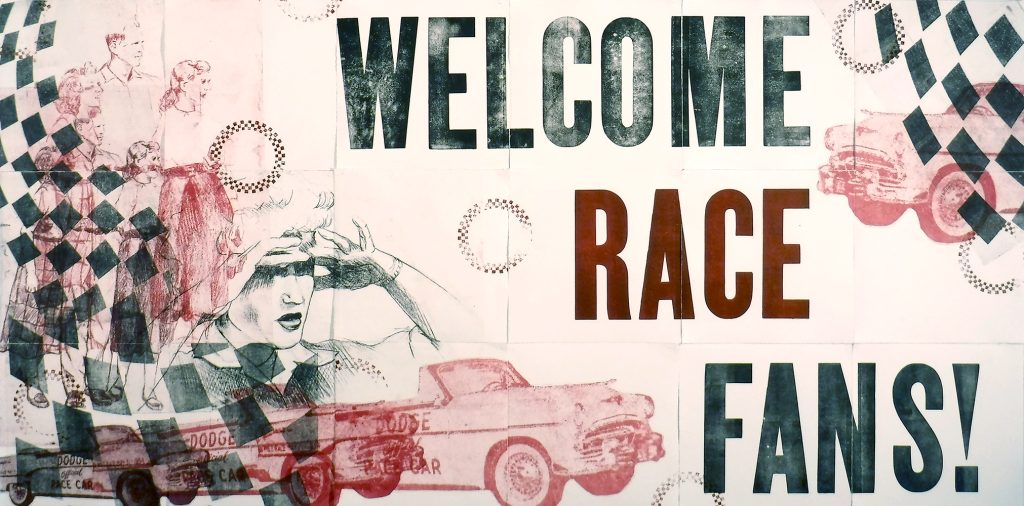 Related: Greyhound alum Adam Henze, official poet of the 100th Running of the Indianapolis 500, recites his winning entry