Oh, the places they went!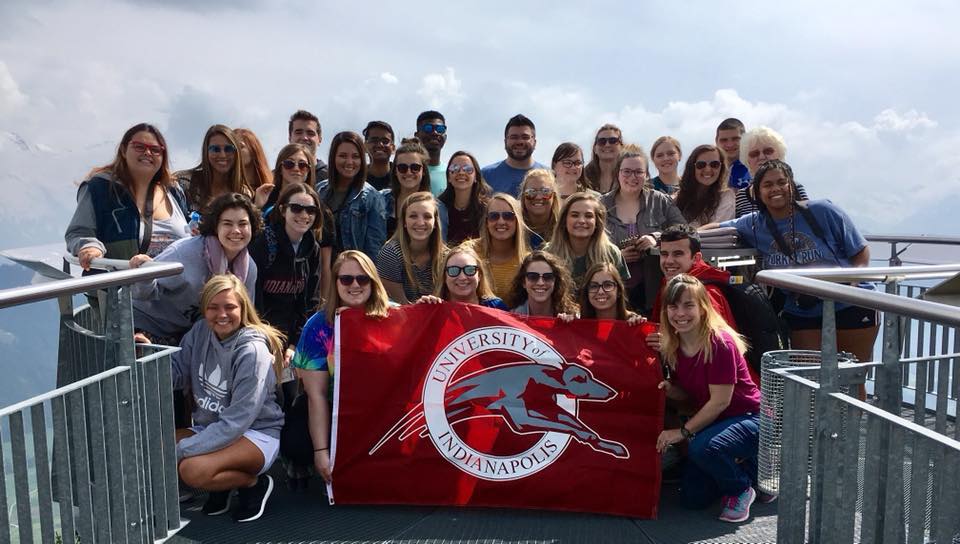 Greyhound students, faculty and staff went on a variety of service learning trips in May to destinations including Brazil, Haiti, Guatemala, Austria, Barcelona, Rome, Costa Rica, Scotland and more.
Here are some highlights from their adventures abroad:
Ghana
Led by University of Indianapolis Associate Provost Jodie Ferise and Assistant Director of Student Activities Steven Freck, the Precious Words Africa project made its seventh trip to Ghana in May 2018. A group of 15 students and alumni spent 12 days in Ghana distributing materials and educating children eager to learn.
Belize
Thirteen students from the public health program traveled to Belize for some hands-on learning. The group covered topics related to nutrition, hygiene and much more – plus they found time for a little sightseeing along the way.
Ecuador
A team of eight students & two trip leaders flew to 
Ecuador for a h
ealthcare service-learning experience. The group participated in two healthcare clinics, health education, and a community service project in the town of Yantzaza.
Switzerland+
More than 30 Greyhounds trekked through Switzerland, Liechtenstein, Austria, and Germany for a 10-day study abroad adventure.