Five Reasons to Register for Communiversity 2018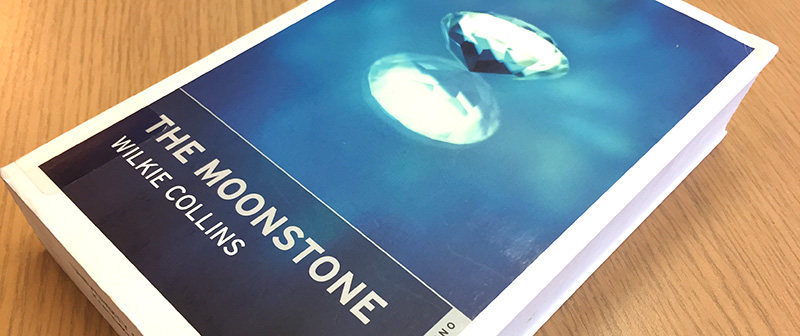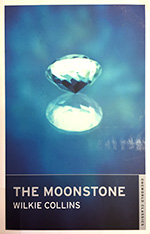 This year marks the 150th anniversary of The Moonstone by Wilkie Collins, a book T.S. Eliot described as "the first, the longest, and the best of modern English detective novels, in a genre invented by Collins and not by Poe."
To celebrate this milestone, the University of Indianapolis is hosting a free, online class during the fall semester. Students, faculty, staff, alumni and the broader community are invited to explore this classic detective novel.
Here are five reasons to register for the class:
1. Return to the (virtual) classroom to read and discuss a classic novel! The course brings together community members, UIndy alumni and current UIndy students in an online discussion moderated by UIndy Professor of English Jennifer Camden.
2. The course has a "book club" feel. The weekly reading averages 50 pages, and the course is "credit/no credit" so you can spend as much or as little time on the class as you would like.
3. It's free! 
4. This year's novel is a page-turner!  A few teasers: a priceless, cursed diamond is stolen…twice!  Indian Brahmins, in disguise as jugglers, haunt an English country estate, using hypnotism to divine the whereabouts of the diamond.  A maidservant with a criminal past is behaving strangely…an opium addict with a mysterious past may be able to solve the mystery….Sergeant Cuff, aided by the steward, Betteredge, and the intrepid Franklin Blake are on the case!
5. You can join us for several in-person lectures. Taking place September – November, these discussions will present different disciplinary perspectives on the novel: Dr Chad Martin (UIndy-History); Dr Amy Allen Sekhar (independent scholar and disability rights activist); Dr Jonathan Evans (UIndy -Philosophy); Prof. Heather Williams (U Cincinnati-English).
*Register by mid-August to guarantee your spot in the class, which will begin the week of August 27.