Senior spotlight: Collin Bopp, sport management
Leading up to December commencement, we'll be featuring stories & reflections from the senior class.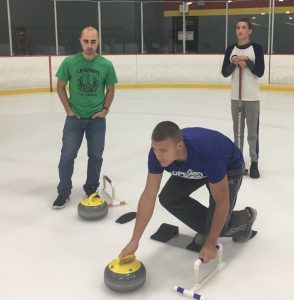 Collin Bopp '18 is a sport management major.
Q. What student groups or activities have you been involved in during your time at UIndy?
Being involved with CRU has helped me grow in my Christian faith and become more comfortable with sharing my faith, while helping others to grow in theirs.
I'm also the founder and president of UIndy Curling Club. Starting this club was a challenge in and of itself as I've never curled before. Through studying sport management here at UIndy, I have been able to apply what I have learned. The opportunity to start and run this club has turned some big dreams into reality. UIndy has given me the opportunity to succeed while enhancing my experience on campus and many other students as well.
Q: What are your plans after graduation?
My plans are not finalized as I am waiting to hear back on a couple jobs. My ultimate plan is to be a missionary in Latin America.
Q: What is your advice to incoming freshmen?
Don't stress about everything. Have fun, get involved, be responsible. Leave your mark on UIndy before you leave. Start your first year and not your last.