University of Indianapolis Etchings Press announces 2018 Whirling Prize recipients

Etchings Press, the University of Indianapolis student-run publisher, has announced the recipients of the 2018 Whirling Prize.
The Whirling Prize welcomes submissions of published books related to specific themes that change annually. The 2018 prize focused on the theme of disability.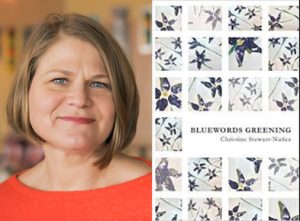 Christine Stewart-Nunez was awarded the 2018 Whirling Prize in Poetry for her collection "Bluewords Greening."
Mira T. Lee received the 2018 Whirling Prize in Prose for her novel "Everything Here Is Beautiful."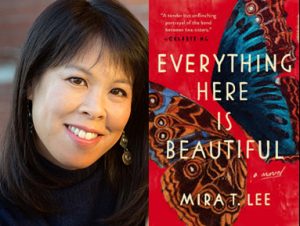 University of Indianapolis Department of English students reviewed 38 submissions and selected winners in the categories of prose and poetry.
"The competition this year was intense, and I was impressed by the judges' attention to each entry and their conversations about craft, intention, and disability," said Liz Whiteacre, advisor of the 2018 Whirling Prize. "It is always a pleasure to see a team of thoughtful readers engage with the prize submissions, and the students did an outstanding job, growing both their critiquing skills and their understanding of disability literature."
The winners will receive a $500 honorarium and 25 copies of a letterpress broadside designed by student artists of UIndy's Hullabaloo Press. Posters will be available for purchase in March 2019. Winners and judges will record an episode for The Potluck Podcast: UIndy & the Arts, which will be available to listeners in March 2019. For updates, follow @uindyetchings on Instagram, Twitter, and Facebook.
Call for 2019 entries
The theme for the 2019 Whirling Prize will focus on issues central to space. Students are employing a broad interpretation of this criteria in their reading and judging and are especially interested in reading books with a focus on relationships with our universe. All writers focusing on related topics who have published their books since January 1, 2017, are welcome to participate. The deadline for submissions is September 2, 2019. Details may be found on the Etchings Press website.