Department of Music brings home prestigious awards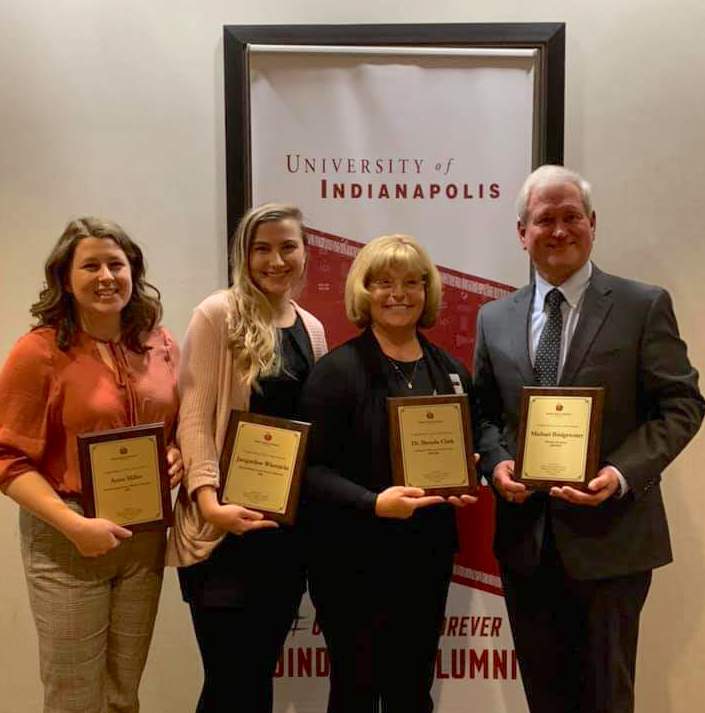 The University of Indianapolis Department of Music continues to set standards of excellence that receive national and regional recognition.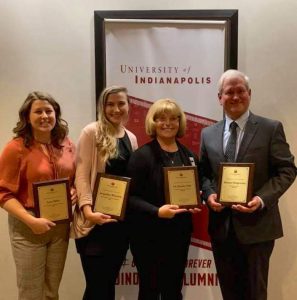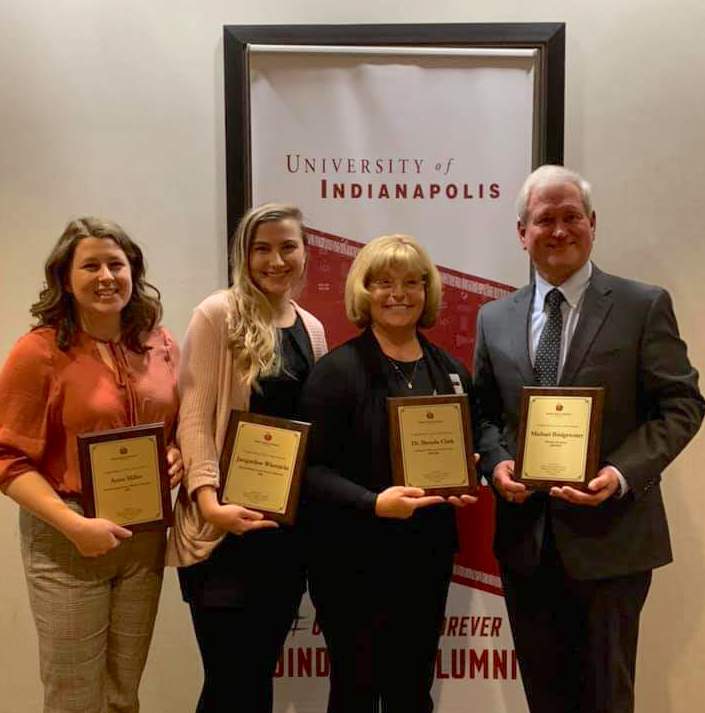 Brenda Clark, assistant dean of the Shaheen College of Arts and Sciences, Jacqueline Wiernicki '19 (instrumental/ general music education), and Anna Miller '20 (choral/ general music education) received National Association for Music Educators (NAfME) awards at the annual Indiana Music Educators Association (IMEA) conference in Fort Wayne.
Clark, associate professor of music and director of music education programs, received the Outstanding Collegiate Educator of the Year Award. She is the only educator to receive this honor twice.
Wiernicki and Miller were named Outstanding Future Music Educators. This is the 11th consecutive year the award has gone to a UIndy student, for a total of 16 individual awards since 2009.
"It was humbling to receive an award that recognized the hard work I've been putting in over the last three years," said Miller. "It was an honor to represent UIndy and our music education program."
"It felt very gratifying to receive the Outstanding Future Music Educator Award," added Wiernicki, who is the president of UIndy's chapter of NAfME. "My experiences at the University of Indianapolis have prepared me through many experiences in public schools, beginning freshman year up through my current student teaching placement. The wonderful music professors guided, encouraged and led me by their example."
Both award recipients pointed to the music department's emphasis on fieldwork that begins early in the program.
"Aside from studying privately and taking classes in theory, we are out in schools observing and learning from active music educators from year one. This gives us the opportunity to get our feet wet and see what the profession is all about firsthand," said Miller.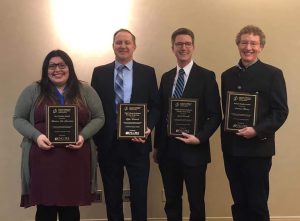 Other UIndy honorees at the conference include alumni Shaina Liv Lescano '18, who won the New Teacher Award granted by the Indiana American String Teachers Association, and Mick Bridgwater '73, who received the Outstanding Hoosier Musician Award.
"The achievements of the students, alumni and faculty truly exemplify the mission and goals of the department, college and university," Clark said. "We strive to be servant leaders in every capacity of our profession and it's gratifying to see those efforts recognized on such a significant level."
Congratulations to Greyhound faculty, students, and alumni!