Laura Wilson publishes research, receives grants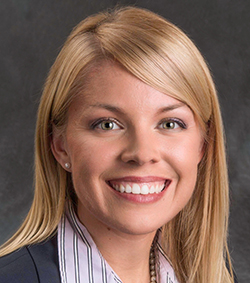 Laura Wilson, assistant professor of political science, has had two articles published: "Bettye Frink: the Billboard and Woman who Changed Alabama Politics" in the Alabama Review (July 2018) and "Does Money Matter? The Impact of State Political Context in the Relationship between Race/Ethnicity and Campaign Finance" in the Journal of the Indiana Academy of Social Sciences (October 2018).
Wilson also received two grants, along with Ally Nickerson '21(political science and communication, honors concentration): a $1,500 grant through the Indiana Campus Compact's Campus Election Engagement Project to fund voter registration drive "UIndy Votes!" and a $500 research grant from the Indiana Academy of Social Sciences for research on Alabama's Secretary of State Project.
Wilson provided commentary and analysis for WISH-TV during their coverage of the president's State of the Union speech in early February.