Five things you didn't know about Aaron Campbell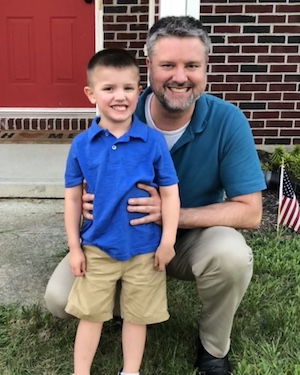 Aaron Campbell rang in the New Year with a new job as the benefits manager in Human Resources! A graduate of IUPUI, he's managed benefits for Anthem, Ascension Health, Ice Miller and the State of Indiana. Welcome to the University of Indianapolis, Aaron!
What's the most rewarding part of working in Human Resources? 
"Not to sound cliché, but being able to interact with and help others.  Benefits have a direct impact on the lives of those here, and being able to assist them is very satisfying."
What's a favorite area of Indianapolis or a favorite activity? 
"I've lived in Indianapolis for just over 29 years! My favorite area of Indianapolis would probably be downtown.  There always seems to be a new restaurant or event to check out.  In addition to that, I really enjoy spending time with my family, going to outdoor concerts in the summer, and traveling."
Favorite vacation spot?
"My girlfriend and I love to visit a southern Illinois wine trail.  It's off the grid and the perfect quiet getaway."
What's something people might be surprised to know about you?
"I'm a die-hard fan of the Chicago Cubs and Bears."
What's a goal you have for 2019? 
"A goal of mine would be to take advantage of the higher education opportunity offered by UIndy."