Art by Michelle Itczak featured in downtown exhibit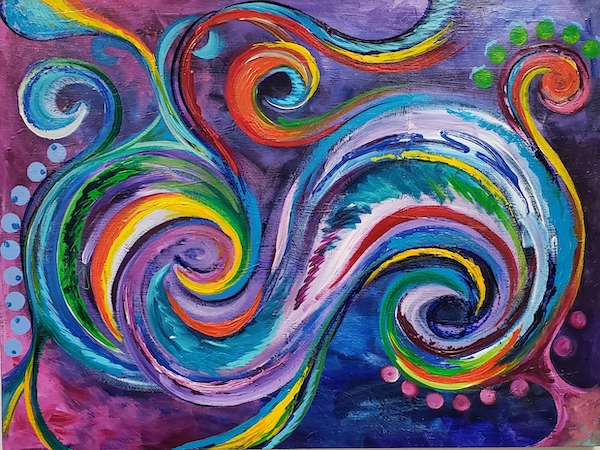 Michelle Itczak, assistant professor in the College of Applied Behavioral Sciences, teaches mental health counseling and art therapy courses. Several pieces of her art were recently selected for an Indianapolis Art Center exhibition at the OneAmerica Tower downtown and will be on display on the 12th floor of the Tower March 29–June 28.
"My artist story began in second grade when I started taking art lessons," Itczak said. "I stumbled across art therapy and discovered that I had probably been coping with my medical diagnoses through art all along. It was not until I was in college that I began to embrace and accept art as a way of simply expressing my thoughts and feelings."
Since then, Itczak said, she knew art therapy was the only way to go.
"I get to use art and help people every day. My art has changed significantly since those elementary school days. Realism is not important, and my art does not need to look a certain way. As an art therapist, I now only make art when it feels right, and I let my heart do the painting."