Introduction to Social Practice Art: April 16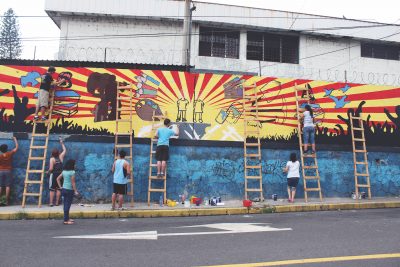 UIndy's Social Practice Art graduate students will offer short presentations on the artists, projects, places, and movements that are influencing and inspiring their Master's project on Tuesday, April 16, 3:00-4:00 p.m., in Good Hall 221. L/P credit available, along with snacks and drinks.
These surveys of historical and contemporary art practice will offer attendees a glimpse into social practice art in art & design, music, theatre, and writing. Presentations will also touch on the field of creative placemaking and on engaging communities in creativity and the arts. Program director Kevin McKelvey will offer a brief introduction and facilitate an audience discussion after the presentations.