UIndy Day: 24 hours to celebrate our Greyhound pride!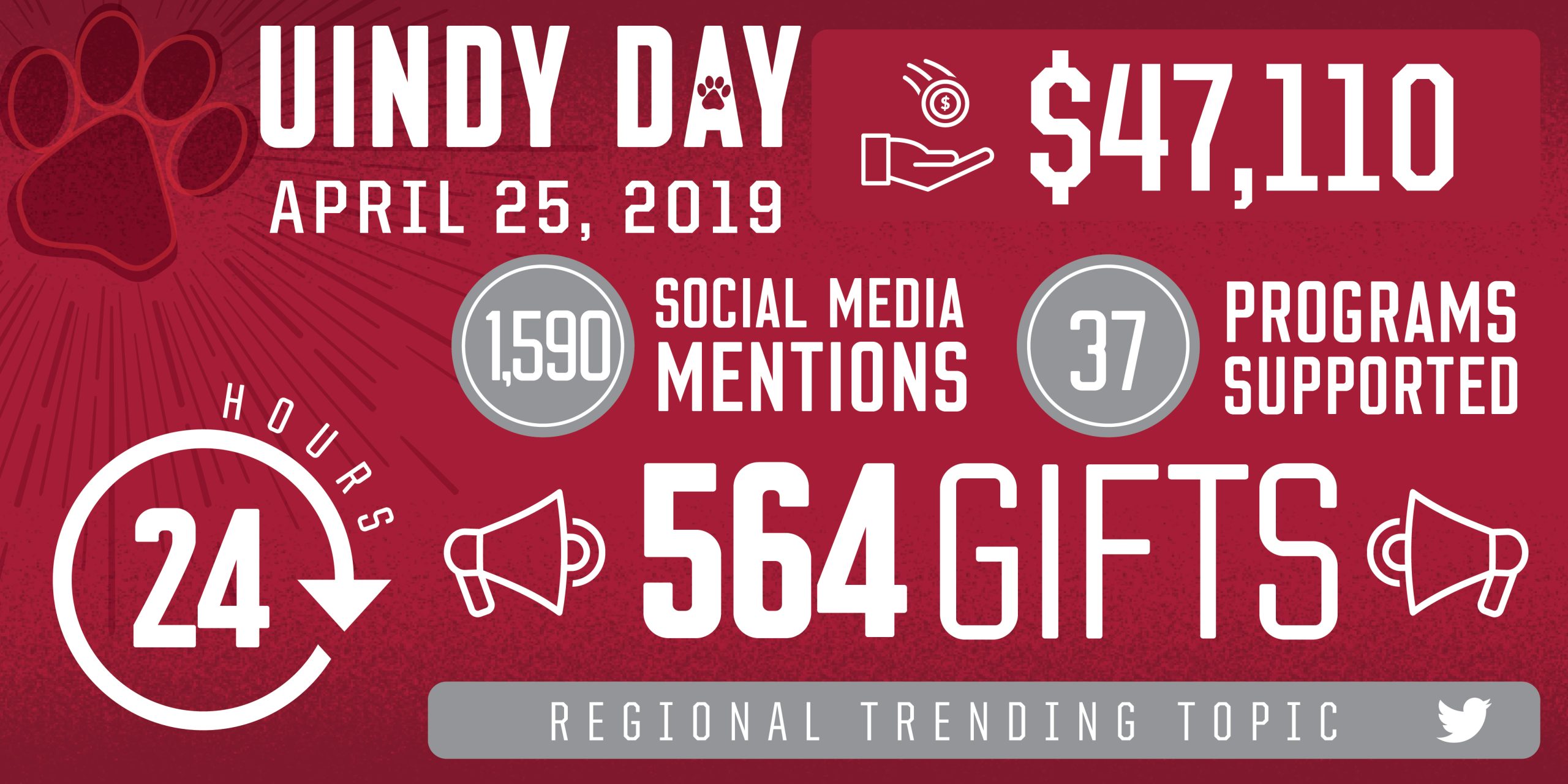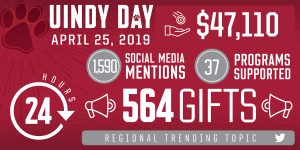 UPDATE: We did it, Greyhounds! You helped make this year's #UIndyDay the most generous to date with more than $47,000 raised for our programs from 564 donors in 24 hours.
The entire University of Indianapolis community is invited to celebrate and support what makes the institution special this Thursday, April 25!
There are four ways to get involved:
WEAR your favorite UIndy gear to work, the gym – wherever you go!
SHARE what you love about UIndy on social media using hashtag #UIndyDay. Follow the hashtag to see inspiring stories and memories from fellow Greyhounds!
GIVE back by supporting a UIndy Day special project or any program or department on campus. Learn about the 2019 special projects
GO to one of the special events on UIndy Day: an employee breakfast, the Inspire UIndy lunch and the UIndy Day Celebration at Books & Brews South Indy. View event details